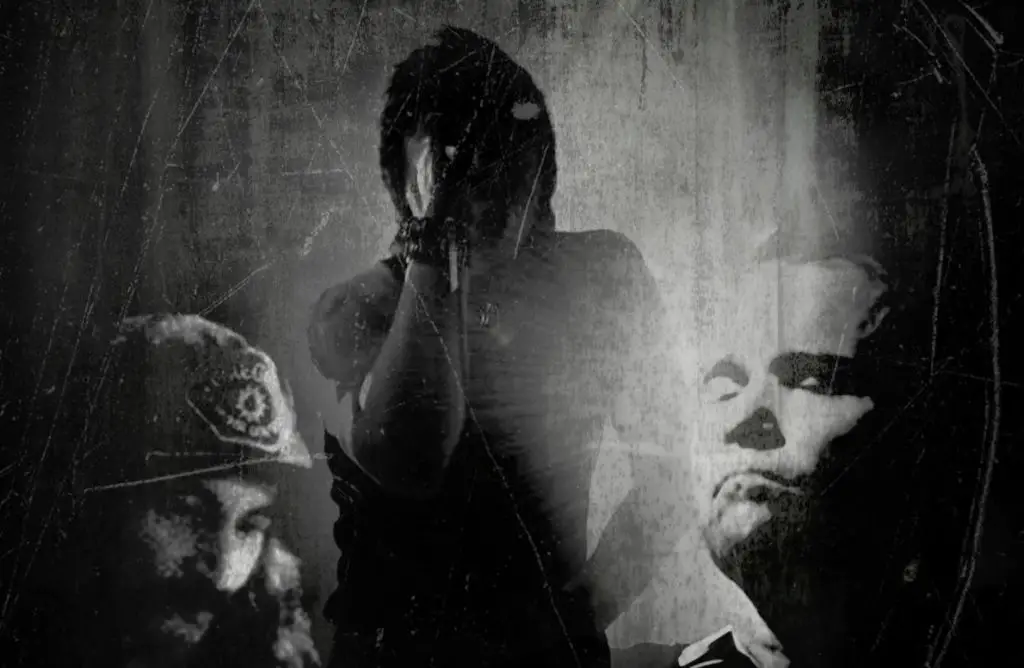 Rising U.S. Heavy Metal force SLEEPLESS have released a lyric video for "Host Desecration," a track from forthcoming debut EP Blood Libel.
Original members of 80's death metal pioneers DEAD CONSPIRACY, Eric Dorsett and Eric Detablan have joined forces with their old friend, guitarist, singer and production machine Kevin Hahn to form SLEEPLESS. Classic, scorching Heavy Metal pulses through debut EP Blood Libel, which will be released on March 12 via Necromantic Press Records.
Heavy metal inspired by an internal need to slam accepted dogma and to shed light on a dark past that is largely forgotten, Blood Libel is the genuine article! Metal, thrash, melody, and at times, depressive introspection, add up to a memorable gut-punch of an EP.
The EP was produced and mastered by Kevin Hahn (DEAD CONSPIRACY, POISON IDEA, PANZER GOD, PAUL GILBERT).