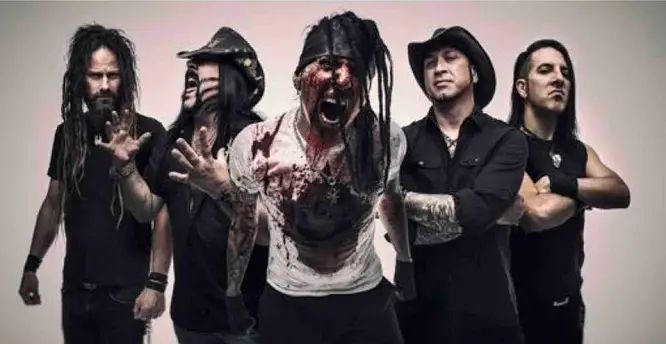 HELLYEAH have shot down rumors of the band replacing their late drummer Vinnie Paul Abbott with Daniel Davison (ex-Every Time I Die/Norma Jean).Someone edited the band's Wikipedia page with that lineup addition, to which the band simply responded via Twitter: "ABSOLUTE FAKE NEWS"
On June 22, 2018, Abbott died at his Las Vegas, Nevada home, of what a friend called a massive heart attack, at the age of 54.
Vinnie Paul and his brother "Dimebag" Darrell Abbott co-founded PANTERA. When PANTERA broke up in 2003, they formed DAMAGEPLAN. On December 8, 2004, while performing with DAMAGEPLAN at the Alrosa Villa in Columbus, Ohio, Dimebag was shot and killed onstage by Nathan Gale. He was 38 years old.
https://twitter.com/hellyeahband/status/1021497585989824514