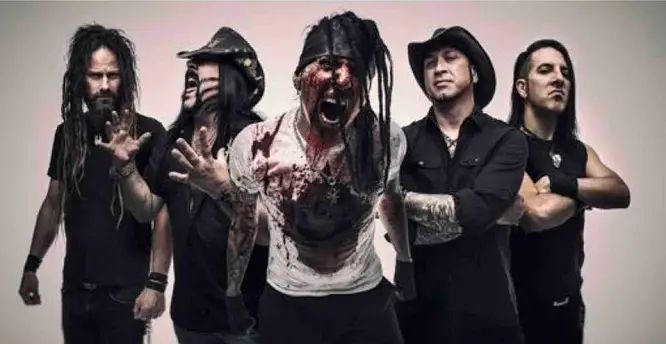 HELLYEAH will feature a cover version of the song "I Don't Care Anymore" by Phil Collins on their upcoming album, ""Unden!able".
According to HELLYEAH guitarist Tom Maxwell his band's version of the track will feature previously unreleased recording by late PANTERA guitarist Dimebag Darrell. He told the 97.7 WQLZ radio station at this year's Rock On The Range festival: "Dime and Vinnie recorded that track years ago and we went in and dug up his tracks and put it on the record, man. So we've got a little Dime… Dime's on our album."
"Unden!able" will be released on June 3 via Eleven Seven Music. The effort marks the first time HELLYEAH's current lineup — vocalist Chad Gray, guitarists Tom Maxwell and Christian Brady, drummer Vinnie Paul and bassist Kyle Sanders — has recorded together as a unit.
Watch entire interview with Tom Maxwell below.