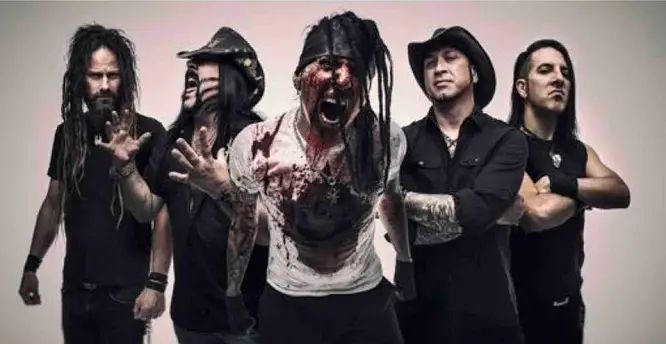 HELLYEAH has confirmed that it will release its new album in 2019. The LP will mark the band's final effort with drummer Vinnie Paul Abbott, who passed away in June.
HELLYEAH revealed its plans to issue the LP in a short Thanksgiving message on the group's Facebook page. The band wrote: "Happy Thanksgiving Hellions!! See you all next year and with a new record that is going to blow you away!!"
Vinnie Paul died on June 22 of dilated cardiomyopathy, an enlarged heart, as well as severe coronary artery disease. His death was the result of chronic weakening of the heart muscle — basically meaning his heart couldn't pump blood as well as a healthy heart.