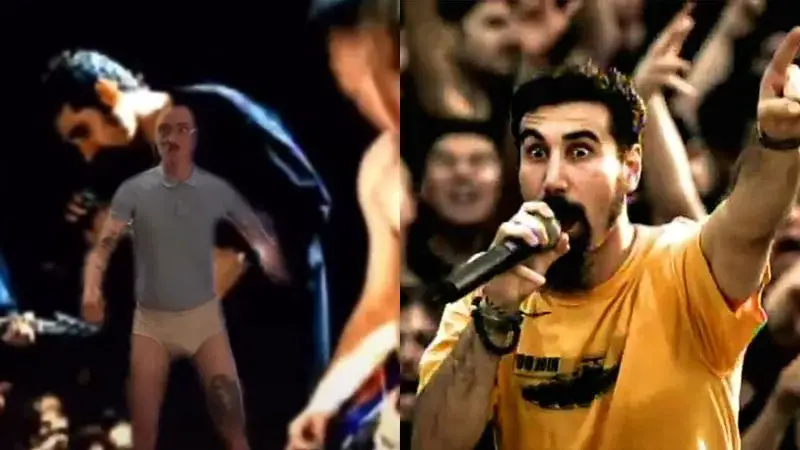 TikTok user death2lacroix, who is known for making parody cover, has covered SYSTEM OF A DOWN classic "Toxicity" in most hilarious way.
Check out his cover below.
Last November, motivated by the recently-erupted conflict between Artsakh and Azerbaijan, the latter aided by Turkey and accountable for the greatest violence the region has endured in 26 years, SYSTEM OF A DOWN — Daron Malakian (guitars, vocals), Serj Tankian (vocals), Shavo Odadjian (bass) and John Dolmayan (drums) — released first new songs in 15 years: "Protect The Land" and "Genocidal Humanoidz."
"Genocidal Humanoidz" and "Protect The Land" were both produced by guitarist/vocalist Daron Malakian, who also wrote the music and lyrics.