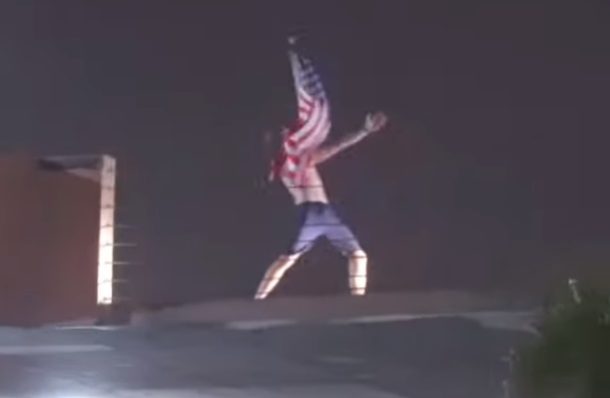 Remember the guy who went viral back in 2016 for headbanging to SLAYER in the middle of a hurricane?
Well, Lane Pittman is back this time facing category 5 Hurricane Dorian!
Pittman is now using his fame to raise money for further hurricane relief efforts including Hurricane Dorian, which is currently sweeping the U.S.
He has set up a GoFundMe page for people to donate to help with the relief effort. If you wish to donate, you can do that here.