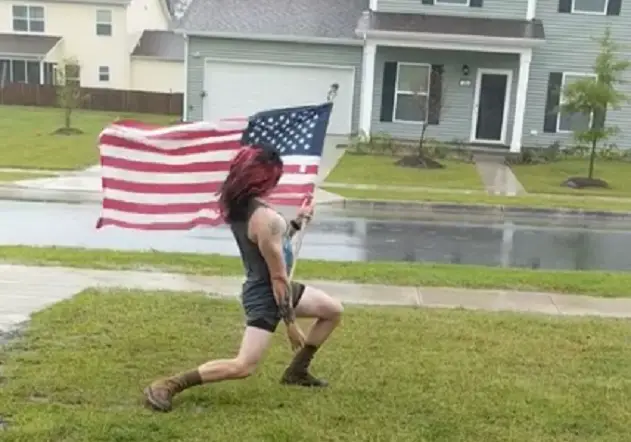 I guess we found the guy who shall pass the torch of our nation's hero Lane Pittman who blasted out the SLAYER two years ago while headbanging during hurricane Matthew, and later on skiing in his underwear while also rocking to SLAYER.
And now we have another guy rocking to SCORPIONS classic "Rock You Like A Hurricane" during hurricane Florence while holding American flag.
You can watch the video below.
Hurricane Florence is currently a moderately strong tropical cyclone that recently made landfall in North Carolina. The sixth named storm, third hurricane and the first major hurricane of the 2018 Atlantic hurricane season, Florence originated from a strong tropical wave that emerged off the west coast of Africa on August 30.