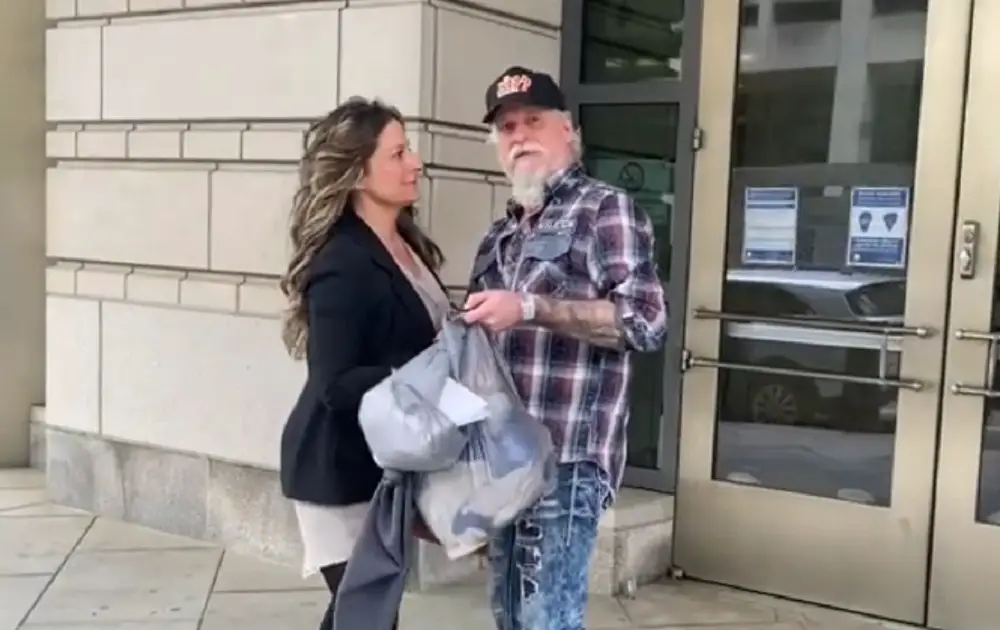 On April 16, ICED EARTH leader Jon Schaffer has agreed to plead guilty for his role in the January 6 riot at the U.S. Capitol.
That same day, as part of his plea deal, Schaffer was freed from detention. He had been held in custody since turning himself in on January 17, first in a facility in Marion County, IN, and then in Washington D.C. after extradition. Schaffer spent in total 89 days imprisonment.
Alex Rhoades of NewsNation Now has posted a video of Schaffer leaving the Washington D.C. courthouse after agreeing to the plea deal on April 16.
The two charges he pled guilty to were obstruction of an official proceeding of Congress and trespassing on restricted grounds of the Capitol while armed with a deadly or dangerous weapon. The first charge is punishable by up to 20 years in prison, while the second carries up to a 10-year prison term.
CNN reports that prosecutors and Schaffer's attorneys agreed to recommend that he get between three and a half and four and a half years in prison, based on how fruitful his cooperation is with the government.
[via MetalSucks]