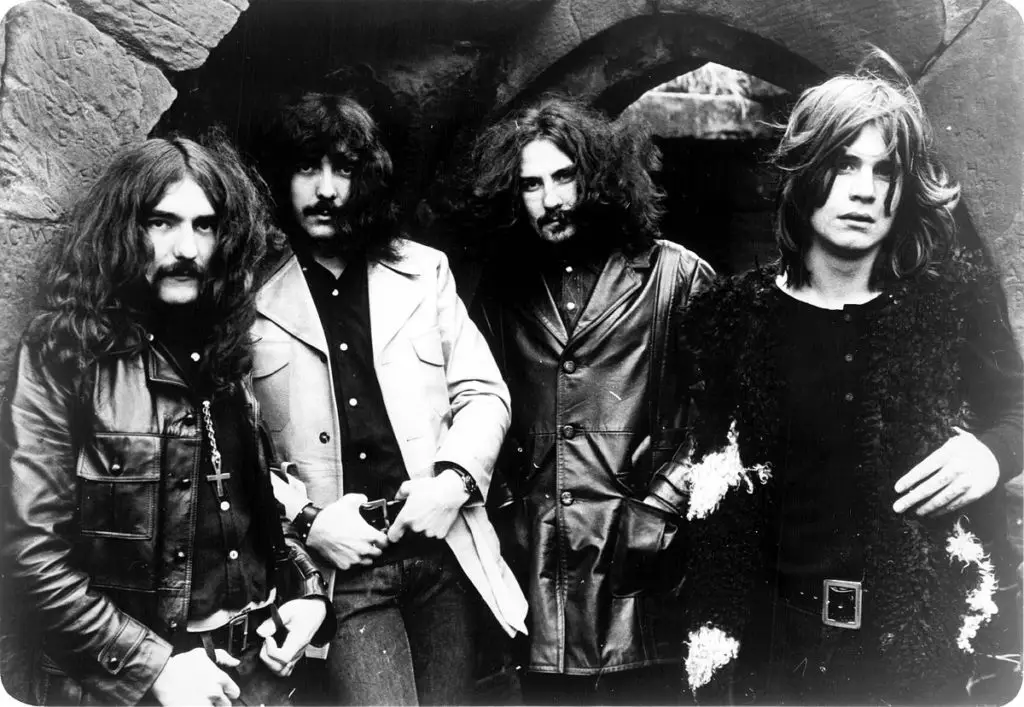 Loudwire have compiled a list of best heavy metal song of each year since 1970.
They commented: "What are the metal songs that define each year since the genre's unholy birth in 1970? Loudwire's writers recently hashed it out, year by year. Some years, it was a no-brainer (it's tough to argue with BLACK SABBATH in 1970, for example). In other years, things got contentious and came down to one deciding vote."
List can be seen below, for a full commentary and follow-up for each song, check the original article.
1970: Black Sabbath, "Black Sabbath" ('Black Sabbath')
1971: Black Sabbath, "Sweet Leaf" ('Master of Reality')
1972: Black Sabbath, "Supernaut" ('Vol. 4')
1973: Black Sabbath, "Sabbath Bloody Sabbath" ('Sabbath Bloody Sabbath')
1974: Deep Purple, "Burn" ('Burn')
1975: Rainbow, "Man on the Silver Mountain" ('Ritchie Blackmore's Rainbow')
1976: Judas Priest, "Victim of Changes" ('Sad Wings of Destiny')
1977: Scorpions, "Sails of Charon" ('Taken by Force')
1978: Judas Priest, "Hell Bent for Leather" ('Killing Machine')
1979: Motorhead, "Overkill" ('Overkill')
1980: Ozzy Osbourne, "Crazy Train" ('Blizzard of Ozz')
1981: Iron Maiden, "Wrathchild" ('Killers')
1982: Iron Maiden, "Hallowed Be Thy Name" ('The Number of the Beast')
1983: Dio, "Holy Diver" ('Holy Diver')
1984: Metallica, "Creeping Death" ('Ride the Lightning')
1985: Exodus, "Strike of the Beast" ('Bonded by Blood')
1986: "Angel of Death" ('Reign in Blood')
1987: Death, "Zombie Ritual" ('Scream Bloody Gore')
1988: Metallica, "One" ('…And Justice for All')
1989: Morbid Angel, "Chapel of Ghouls" ('Altars of Madness')
1990: Megadeth, "Holy Wars… The Punishment Due" ('Rust in Peace')
1991: Metallica, "Enter Sandman" ('Metallica')
1992: Pantera, "Mouth for War" ('Vulgar Display of Power')
1993: Type O Negative, "Black No. 1" ('Bloody Kisses')
1994: Pantera, "I'm Broken" ('Far Beyond Driven')
1995: Death, "Crystal Mountain" ('Symbolic')
1996: Tool, "Ænima" ('Ænima')
1997: Rammstein, "Du Hast" ('Sehnsucht')
1998: Korn, "Freak on a Leash" ('Follow the Leader')
1999: Slipknot, "Wait and Bleed" ('Slipknot')
2000: Iron Maiden, "The Wicker Man" ('Brave New World')
2001: Tool, "Lateralus" ('Lateralus')
2002: Meshuggah, "Rational Gaze" ('Nothing')
2003: Dimmu Borgir, "Progenies of the Great Apocalypse" ('Death Cult Armageddon')
2004: Killswitch Engage, "The End of Heartache" ('The End of Heartache')
2005: Opeth, "Ghost of Perdition" ('Ghost Reveries')
2006: Tool, "Vicarious" ('10,000 Days')
2007: The Dillinger Escape Plan, "Milk Lizard" ('Ire Works')
2008: Meshuggah, "Bleed" ('obZen')
2009: Mastodon, "Oblivion" ('Crack the Skye')
2010: Ghost, "Elizabeth" ('Opus Eponymous')
2011: Septicflesh, "The Vampire From Nazareth" ('The Great Mass')
2012: Gojira, "L'Enfant Sauvage" ('L'Enfant Sauvage')
2013: Ghost, "Year Zero" ('Infestissumam')
2014: Behemoth, "O Father O Satan O Sun!" ('The Satanist')
2015: Ghost, "Cirice" ('Meliora')
2016: Ghost, "Square Hammer" ('Popestar' EP)
2017: Code Orange, "Forever" ('Forever')
2018: Judas Priest, "Lightning Strike"