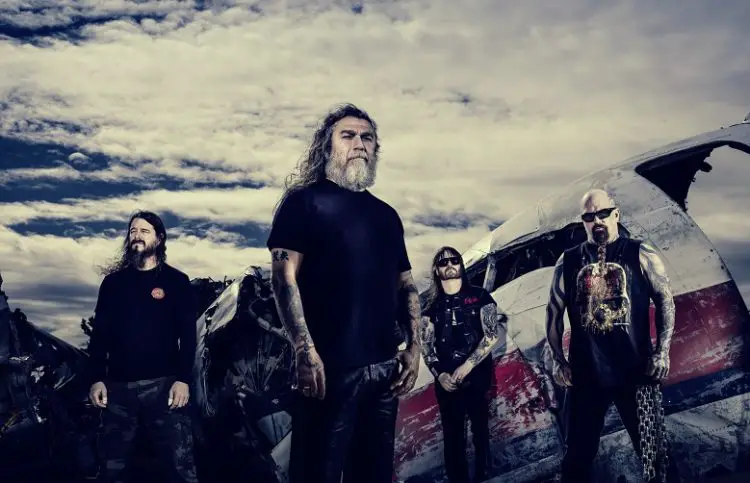 SLAYER's final tour ever has kicked off this past weekend in North Carolina, and it will wrap up with two shows in the band's home town of Los Angeles.
So far, the setlist on the first three shows was the same so it's pretty safe to say it will remain the same for the rest dates, and it's as follows:
"Repentless"
"Mandatory Suicide"
"World Painted Blood"
"Postmortem"
"Hate Worldwide"
"War Ensemble"
"Stain of Mind"
"Disciple"
"When the Stillness Comes"
"Born of Fire"
"Payback"
"Seasons in the Abyss"
"Jesus Saves"
"Chemical Warfare"
"Hell Awaits"
"South of Heaven"
"Show No Mercy"
"Raining Blood"
"Dead Skin Mask"
"Angel of Death"
SLAYER began The Final Campaign, the last leg of its Final World Tour on November 2, wrapping its touring career up with two shows at The Forum in Los Angeles on November 29 and 30. Tickets for remaining dates are available here.