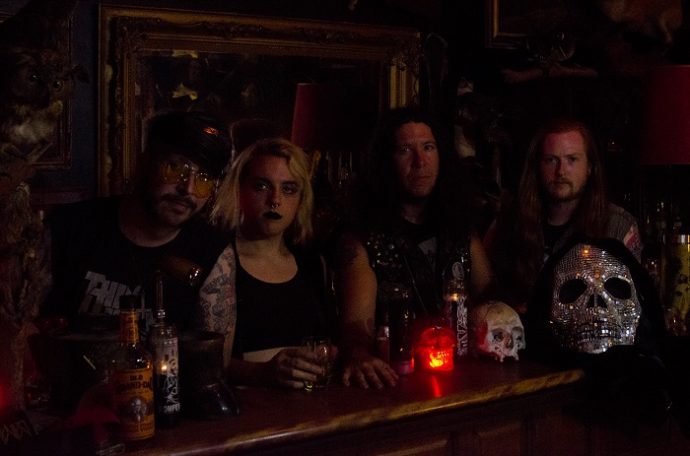 Traditional metal band HESSIAN have released "I Wish I Was Dead". The song is taken from their album Mercenary Retrograde, which will be released this Friday via Urtod Void.
The band commented: "Here's a happy little number about the feeling you get when you run out of licorice and your life is no fun and you realize maybe the whole enterprise was bulls**t from the beginning. You know the feeling. Enjoy!"
You can stream the song below.