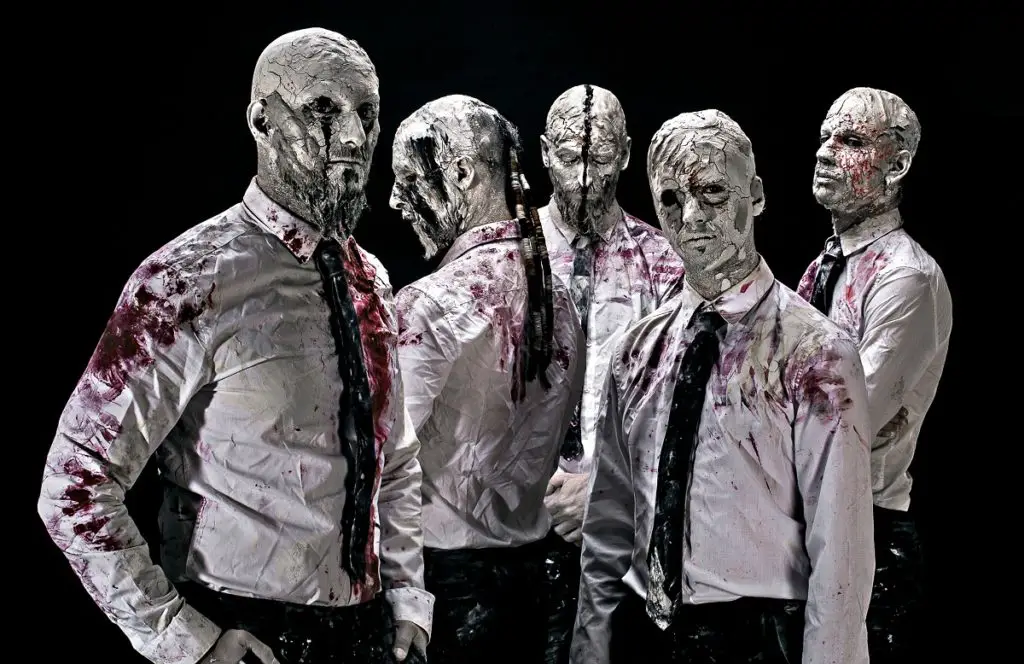 One month after the release of their recent EP LV-426 Italy´s infamous Technical Death Metal combo HIDEOUS DIVINITY drop a brand-new Bass-Playthrough of "Chestburst" performed by bassist Stefano Franceschini. You can check out the new video below.
Stefano states:
"'Chestburst' is one of the most "in your face" songs Hideous Divinity has ever written; it's probably also the song where the bass sticks out the most, which is always great (HA!). Seriously, I love the track, and the reason I chose it for this playthrough is that it's Hideous Divinity at its best, being the perfect blend of aggressive riffing, harmonic minor / symmetric scales, and musical narrativity. Enjoy!"
You can check out the video for "Chestburst" here.
The band comments on "Chestburst":
"That persistent beat in James Horner's 'Face Huggers' theme from the movie score… it all starts there. If 'Acheron Stream of Woe' is the epic theme, then 'Chestburst' is the crazy fast escape tune; it's the soundtrack of alien drones hunting the Colonial Marine squad. And no, there's no happy ending".
HIDEOUS DIVINITY deliver their staggering conceptual EP LV-426. The concept of the EP is a sub-narrative of the second Alien movie, directed by James Cameron.
The band states: "We chose to concentrate on the story of Rebeca 'Newt' Jorden, the 6-year old girl rescued on the alien infested planetoid LV-426 by Ellen Ripley. We live the story from her point of view, a mixture of childhood's happy life and memories cut off by the alien attack."
LV-426 Tracklisting:
1. Acheron, Stream of Woe (06:43)
2. Chestburst (04:00)
3. Delirium Trigger (05:30)