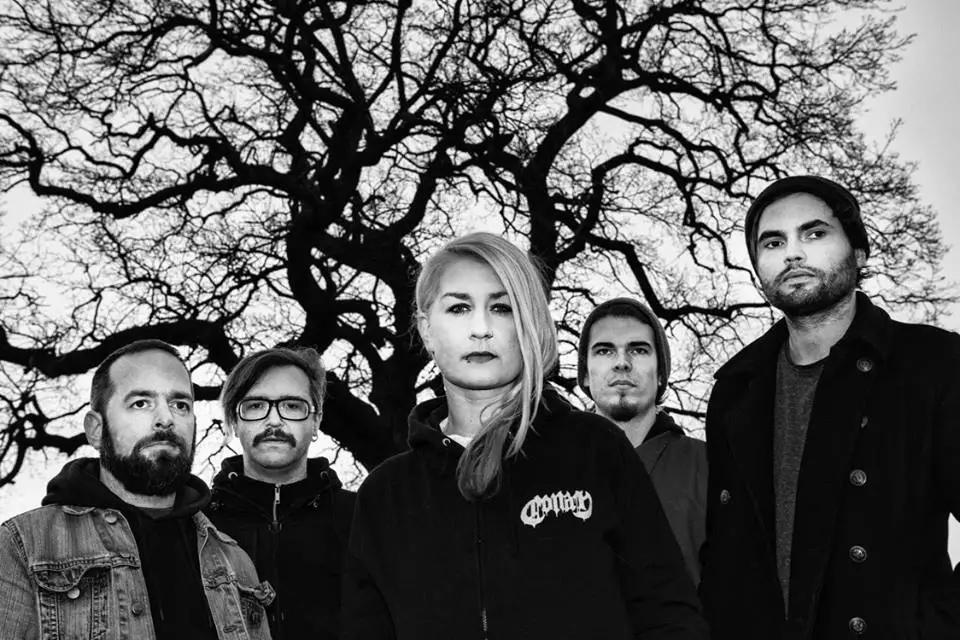 The Hamburg based 5-piece sludge and stoner metal band has just returned from a quick tour with Elder in October, a busy festival summer with live appearances at such as Summer Breeze Festival, Desertfest Berlin, Up in Smoke and alongside many more shows and tours around Europe in 2016, with their first and critically acclaimed debut album 'Scars & Crosses', which came out this summer on Svart Records, HIGH FIGHTER have just released a brand new video for the album track "Darkest Days"!
In the typical High Fighter manner, this new video comes like the previous visual works of the band, in a 100% DIY-production. Fuzzy, dark, lots of headbanging and with a wild soundmix of bluesy stoner riffs, screams you will feel to your bone and some heavy sludge tunes, get on your next trip with HIGH FIGHTER's "Darkest Days" below.
Mona Miluski, vocalist of the band, explains: "Since we're releasing this video today, exactly two years ago when we unveiled the band to public & released our first EP that day, so many great moments, shows, new friends and experiences followed for us, I see this new video for 'Darkest Days' as some cool and trippin summary. Of two more than amazing years of our short and young band history already. Our bassist Constantin again did such great job on the video! He edited it all by himself and it's again a pure do-it-yourself production. We used several live footage from our shows the past two years, and took some behind the scenes from tours & when we've been on the road…It's a very dark track and video but also visually weird, wild and psychedelic on the other hand. But that's what you get with High Fighter and on our album 'Scars & Crosses' in general: It's not an easy-listening record, it's more of a trip, and there's also a lot of pain and beauty happening to the same time. Chosing the track 'Darkest Days' for a new video of High Fighter has only been a matter of course, soundwise, we all dig that song, from the lyrics' perspective and its representation of our album vibe, but then this heavy contrast which comes with the visual footage of two awesome years with HIGH FIGHTER. Seems we love contrasts!"
HIGH FIGHTER have just formed in the Summer of 2014, but with their volatile cocktail of heavy as hell riffs, the blues and these deadly schizophrenic vocals, the band already offer something new to the sludge, blues, doom and stoner metal scene. After their ciritically acclaimed debut EP "The Goat Ritual" (2014), followed by numerous shows all over Europe and the UK, including festivals, gigs and tours with bands such as Ahab, Mammoth Storm, Crowbar, Corrosion of Conformity, The Midnight Ghost Train, Earth Ship and many more, High Fighter have just released their first full length album "Scars & Crosses" on June 10th 2016 on Svart Records.