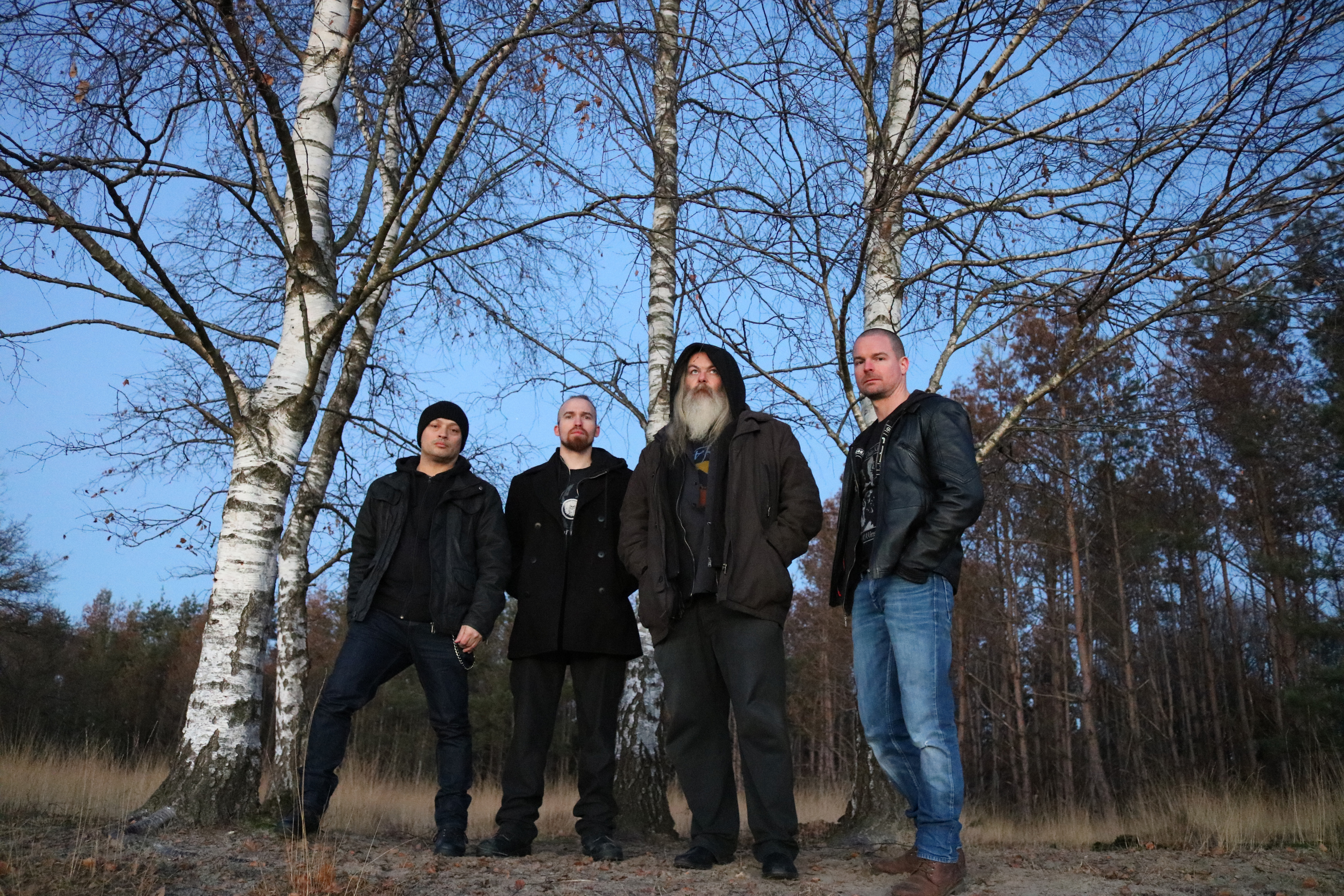 A seminal part of the Dutch and Flemish Doom Metal scene for over a decade, with performances at some of the most renowned Doom Metal festivals in Europe, HOODED PRIEST are now ready to embark upon their next sonic adventure. With a revamped line-up and the release of their latest full-length accomplishment "The Hour Be None" with I Hate Records from Sweden, these Doom Metal veterans continue their relentless exploration of the dark, the dismal… the heavy.
All secretly worshipping at the altars of CATHEDRAL, WINTER, COUNT RAVEN and REVEREND BIZARRE, a few members of some long-running Dutch and Flemish Metal bands decided to join forces in 2006 and create their own unique take on the doom metal genre. After a few weeks, while still trying to find their sound, they attracted the attention of vocalist Luther Finlay Veldmark, who joined before the year was over. Soon after, HOODED PRIEST was born.
One of their first achievements as a band was a performance at the acclaimed Dutch Doom Days festival in Rotterdam in 2008. After signing a record deal in 2009, the band released its debut album "Devil Worship Reckoning" in 2010. Due to its unconventional mixture of Heavy/Thrash Metal riffing and old-school doom metal, combined with the unmistakable, almost theatrical sound of Veldmark's vocals, the album received favourable reviews in both national and international press. This all sparked a genuine interest in the band, which resulted in an intensive touring schedule in 2010 and 2011, taking the band to Belgium, Germany, Austria, Great Britain, Denmark, Ireland and Malta. In 2013, HOODED PRIEST toured Continental Europe and the United Kingdom with ARKHAM WITCH and IRON VOID.
Now, four years and a few line-up revisions later, HOODED PRIEST have written and recorded an impressive list of new material. Never afraid to stray off the beaten path, the band has relinquished most of their earlier thrash and heavy metal influences, resulting in a slower, more pure-bred and primitive version of Doom Metal. With its overwhelming wall of sound, clever compositions and diverse musical influences, combined with the mischievous, dahlesque, death and deliverance lyrics of front man Luther Veldmark, their new album "The Hour Be None" sounds both familiar and refreshing at the same time.
"Yes, it's dark and yes, it's heavy as hell… but what it comes down to, in the end, is that we really dig what we're doing. Some people may not understand, but for us, we wouldn't have it any other way."
HOODED PRIEST  "The Hour Be None" will get out from the dark in December 1st via I Hate Records.