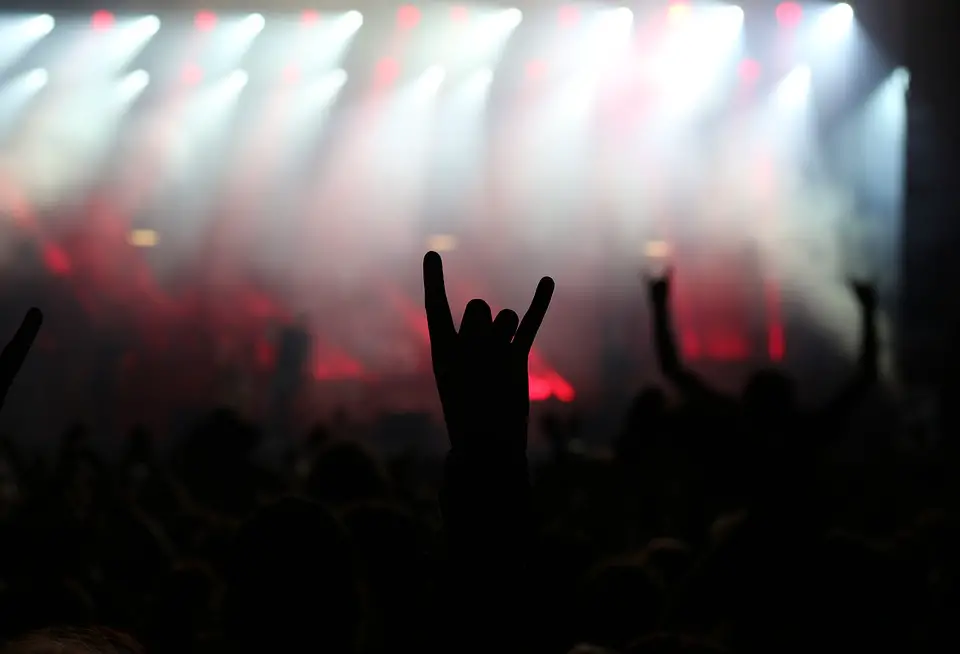 There's something super-satisfying about metal making a pop culture crossover, a validation that 'proper' music has not been forgotten.

Recently, there's been a focus on the TV show Stranger Things for its use of the Kate Bush track Running Up That Hill. It's been headline news worldwide, but metal fans will have spotted a scene much later in the series. Eddie Munson, played by Joseph Quinn, thrashed out a few bars of Metallica's Master of Puppets to attract the demobats in a final climatic episode. The scene was just so metal it was untrue, featuring everything from hellfire to long hair and leather. It was so popular that Metallica even shared a TikTok video in which they appeared to duet with the character.
It was reminiscent of a host of video game scenes also. One title from a few years ago, Brutal Legend, played on similar themes to the Stranger Things scene, and fans of metal and video games would have been sure to make the connection. Brutal Legends, with a central protagonist called Eddie, used metal music to fight off hoards of demonic antagonists. Graphically, it looked much the same as the Stranger Things scene, although Brutal Legends did have a bit more artistic license.

Whilst the Stranger Things scene has reawakened a certain demographic to metal music, it is within the video game context that it attracts new listeners. Let's be honest; metal isn't as mainstream as it once was. The charts are littered with pop music and rap, but metal (and indeed punk) often get overlooked. When was the last time a proper metal track reached number one in a major country? It's hard to recall, but the genre still finds new fans. Video games achieve part of that reach.

The European video game market is huge; Insider Intelligence reports it was worth £23.3bn (€27.3bn). That's a significant sum, and it underlines the size of the potential market and how metal can piggyback into people's homes in the games.
It's not just on consoles that we see metal music making an impact. Mobile gaming now accounts for 40% of total revenues, and the modern smartphone can deliver a metal soundtrack to help set a scene. Indeed, it is harder for developers to work with smaller screens, so the music is even more important. This can be seen in online slots and the Cheeky Bingo jackpot slot title Fiery Wilds. It uses fire within the game's theme, but how else can it set the scene? We've already explored the link between metal and fire in the examples above, so a metal soundtrack certainly works. It's not recognisable as a track, but it feels metal. Other titles tend not to have metal in the background but use it when they want to ramp up the action to give the gamer a feeling of an increased pace.
Mobile games have only been around for a certain amount of time, but Kerrang explains that metal in video games goes back much further. 8-Bit games struggled to provide solid metal soundtracks, but in 1993, 16-Bit first-person shooter Doom won Best Music at the Game Awards for a predominately metal soundtrack. The themes in that game, hellish enemies attacking in waves, again fitted the metal themes. Quake and Duke Nukem were also 90s phenomenons that used metal to give the gamer a feeling of pure adrenalin.

Today, games come laden with great music, and metal finds its place within that sector. A video game might not have the reach of Stranger Things, both in terms of audience and pop culture appeal, but it still features games, opening the door to a new army of fans. Many bands have become famous for their appearance in video games (rock band Yard Act are the latest after their appearance in FIFA 22), and there's a great window for metal bands to exploit if they can find a console game, online slot or another entirely suitable platform.