Picking the perfect piano teacher is the most important because of their role in the learning process. When choosing a teacher, ask yourself what traits and qualities you want in your teacher. Some people prioritize personality, some value music style, some prefer experience, and some choose based on the amount of expertise.
No matter what you prioritize, you should make sure that you get a qualified teacher, not a mediocre one. You might think that it is okay to start with a mediocre teacher and transfer to a better teacher when you or your child gets better. Unfortunately, when you do that, it takes a lot of time for you or for your children to get out of that bad learning style.
How To Choose The Perfect Piano Teacher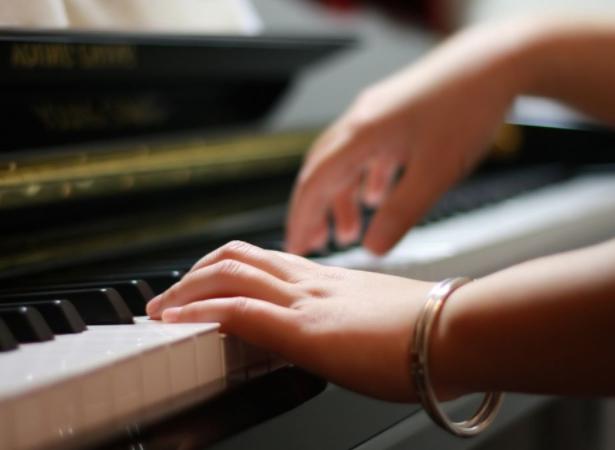 Prior to doing something new, it is always a wise decision to talk to someone who has already done it. I also did the same when I was looking for a piano teacher. As an adult, I was in hesitation whether I would be able to learn piano or not. So, I started to look for piano teachers near me for adults. I was looking for a teacher who can not only teach me but also makes me feel relaxed and at ease while playing the piano.
Know What You Want
Many piano learners make a mistake and miss this step. Hence, we advise you to avoid the same mistake and decide what type of music your want to learn. So before starting your search for a piano teacher, ponder over what you desire to get from your lessons.
This step is not just for communication during the lessons but also for knowing whether your teacher can help you learn your desired music. Make a list of the genres and specific pieces you want to learn. You need to balance your time, and financial condition with the goals you are aiming to achieve. Ask yourself the following questions:
What do I want to accomplish by taking piano lessons?
What type of music do I desire to learn?
What qualifications do I want in my teacher?
Do I want to join in group lessons or learn from a private tutor?
If you know your preferences, the process of looking for the perfect piano teacher will become easy.
Ask Around
You can get a lot of information by asking those people who have taken piano lessons. Ask your acquaintance or tell them to ask their acquaintance about their piano learning experience. Try to get as much information as possible such as how they chose their piano teacher, whether they have made any mistakes or are satisfied with their teacher, and so on.
Sometimes you can get recommendations from music stores. They are well aware of the music teachers present in their locality. You can also get some important insight by visiting music schools and conversing with the students and their guardians. Check online testimonials about some potential piano teachers. Expert and admired teachers surely have positive feedback.
When we say to get recommendations from other people, we do not mean that you should hire that particular teacher. A teacher who is best for your friend or relative might not be best for you or for your children. We are just asking you to get some insights.
Do Some Research
Once you get recommendations for piano teachers from other people, do some profound research about them. Many potential piano teachers organize live piano sessions. Try to join in those piano sessions. Even if there is no live session, try to watch him/her play the piano. Observe how the teachers interact with the students and how students perform.
Take A Demo Lesson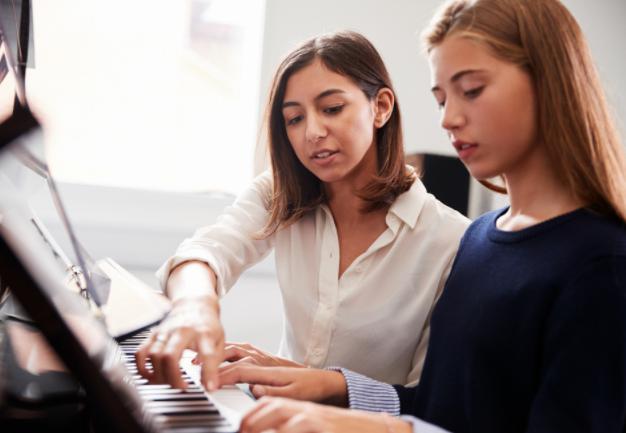 You should take a demo lesson to understand the teaching methods and abilities of the teacher better. The demo lesson is important for both students and teachers. The teachers endeavor to make the best impression. They try to understand the desires of the students and meet their demands.
It is legal for the teachers to charge for demo lessons. They spend their time with you and share some of their knowledge with you. So it makes complete sense to spend money on a demo lesson.
Start Interviewing Potentials Teachers
Once you have taken demo lessons, make a list of the teachers you like. After shortlisting piano teachers, start interviewing them. If some questions come to your mind after taking the demo lesson, ask them. Some questions you can focus on are:
What is your billing process?
How many students are you currently teaching?
Are you related to any musical institution?
What are your educational qualifications?
What is the highest achievement of your students?
How do you help the students most at realizing their goals?
Know The Strength Of Your Teacher
All piano teachers have their own type of music at which they are good. Naturally, they are the best choice for learning their specialized type of music. So you should know the strength of the teacher before you hire. For instance, there may be a situation where your teacher is excellent in classical music but does not know Haydn and Mozart. It can be that your eminent Gospel piano teacher does not know how to read musical notation.
We recommend making a complete list of all music knowledge you want to learn and present to the teacher when you hire them.
Community Involvement
Getting a teacher who is involved in the music community is a great choice. If you want to learn piano to make a career, a teacher associated with the music community can help you a lot. You will be able to meet a lot of talented pianists and also get some exposure to the community.
Try Group Lesson
In order to learn piano, it is not that you have to learn from a piano tutor. You can learn piano by joining a group lesson. It has its own advantages. Group lessons not only enable you to learn piano but also help you compare your skills with other students. Thus you can assess your learning.
Final Thoughts
A perfect piano teacher will be able to provide a strong foundation through proper techniques. He/she will be able to gear the lessons according to your capabilities and interests. This is why we have shared with you some suggestions with the aim of helping you choose your perfect piano teacher. However, you should remember a teacher can only give you the necessary information and guidelines, it is you or your child who has to work hard and practice patiently to master piano playing.