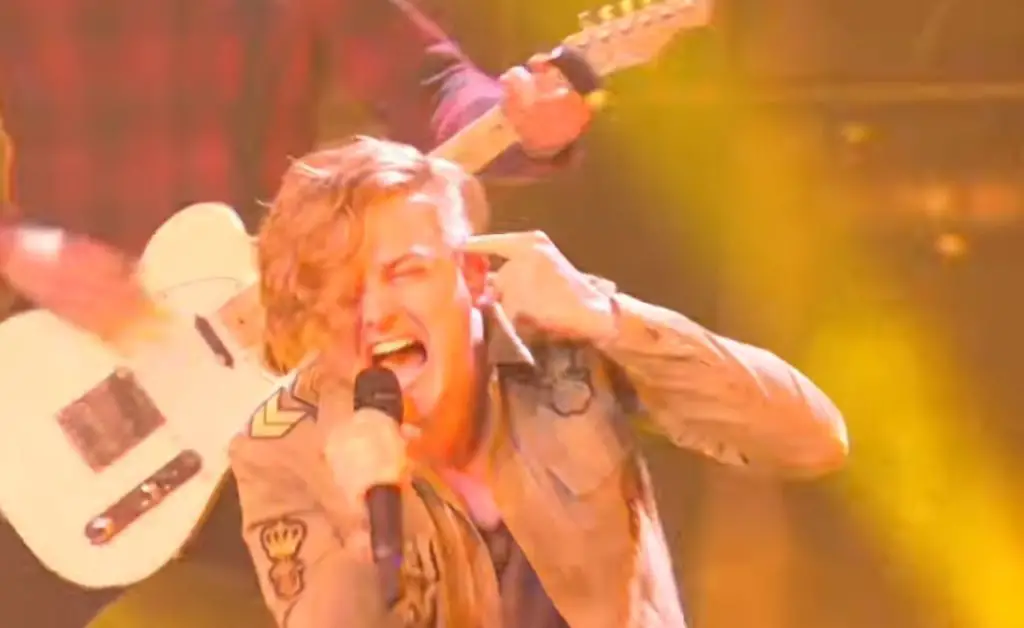 Last night, Hungarian Metal Band AWS performed at the grand final of the 63rd Eurovision Song Contest in Lisbon, Portugal last night. Video of the performance can be seen below.
"Our victory in the Hungarian preselection show A Dal showed that the metal scene can achieve great things when it comes together. We are grateful for all the support we got from the scene ever since we first appeared on the show" – says guitarist Bence Brucker. And support from the scene just kept on coming. A few days before the first semi-final of the contest, the organizers of Wacken Open Air festival contacted AWS and helped to get the band's message to their massive audience. But the real surprise came only at the press conference after the semi-final performance, where the band was told that they are invited to perform at this year's Wacken Open Air.
"This opportunity is a dream come true for us. We always fantasized about W:O:A, but never thought that we actually get the chance to play there as a band with lyrics mainly in Hungarian. But it is happening now, and we are super excited, it is a huge thing for the band, but also for each one of us as metalheads" – said singer Örs Siklósi.