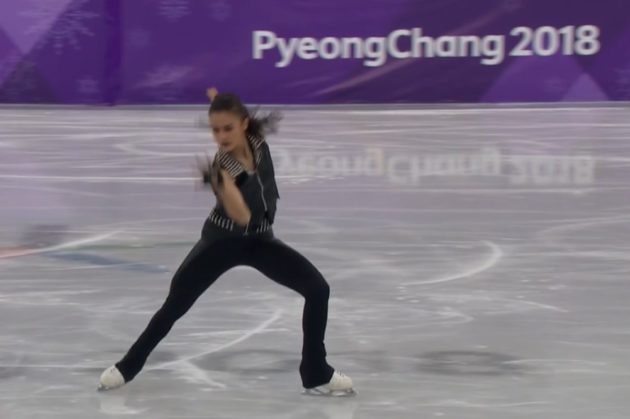 Wearing a leather top and appropriately decked out in black, the Hungarian skater Ivett Toth hit the ice to AC/DC's "Back In Black" and "Thunderstruck" at The 2018 Winter Olympics during the Ladies' Short program.
Billboard notes that "Twitter was thunderstruck" watching the performance, with a lot of people impressed by the song choice. The performance rocked and earned Toth a score of 53.22, good enough for a season best though well out of medal contention.
Watch the video below.
There is a girl ice skating to AC/DC right now. She just made my night.

— Wade Firaben – Black Lives Matter (@WFiraben) February 21, 2018
I know nothing about figure skating, but I'm cheering for the girl who just did a routine to @acdc Thunderstruck. ??Of course the narrow minded douche announcers buried her choice of music. #WinterOlympics

— Frankie Kazarian (@FrankieKazarian) February 21, 2018
New favorite skater ever: Ivett Toth, who is skating to AC/DC's Back in Black and Thunderstruck. I feel like I'm at an NFL game. (Or working out in the gym.) She's wearing what looks like leather biker gear. The old judges are nearly fainting. You be yourself, girl!

— Juliet Macur (@JulietMacur) February 21, 2018