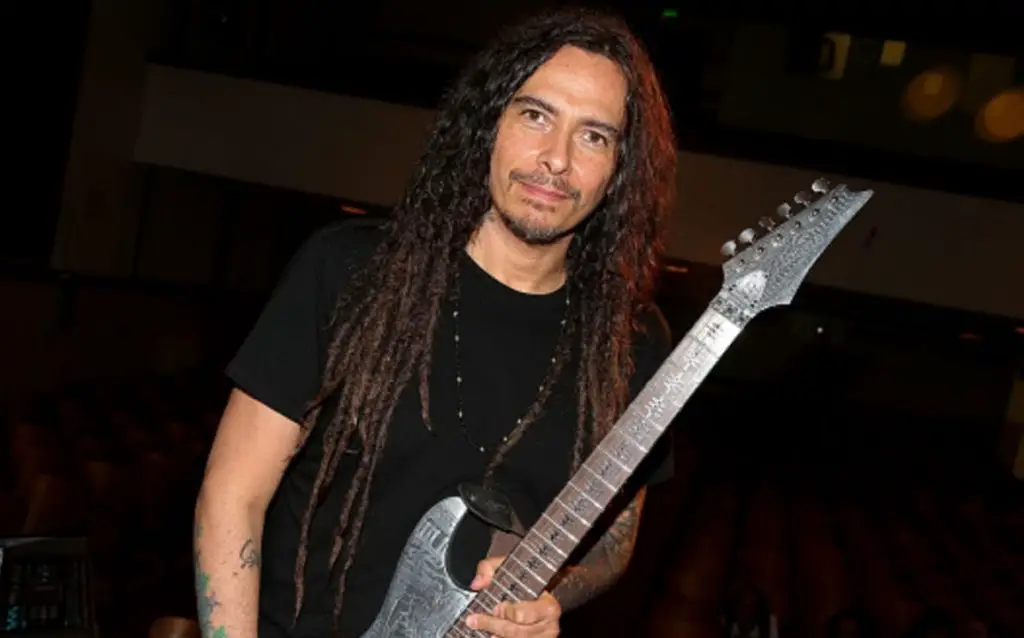 During a recent interview with Metal Hammer, KORN guitarist James Shaffer "Munky" recalled the day in 2008 when he was dragged from his beach-front home in California by an armed SWAT team, arrested, and locked up in a psychiatric ward.
He said: "Around the time of my father's death, I had severely slipped into bad drug use and alcoholism. I had lost both my parents now, and I didn't want to deal with it, didn't want to face it. I had a beautiful house by the beach, and I basically barricaded myself in, with all the windows blacked out, and turned music up really loud in every room. It was a very quiet neighbourhood until I moved in, so my neighbours must have been like, 'This motherf*cker, we can't take this anymore…'
"So, one day this policeman knocked on my door, at like 6am, as the sun was rising," Munky continued. "He asked if I had any guns in the house, and I responded, 'If I do have any guns, you will be the first to know', and slammed the door in his face. And about 15 minutes later, I had a SWAT team outside my house…
"They got me out and arrested me, and they knew I was not okay: they could obviously see, like, 'Okay, not only is he high, and drunk, but he's mentally unstable.' I woke up handcuffed to a hospital bed in a psychiatric ward, on hold for 72 hours. And that was the moment where I was like, 'I can't go on like this…'
KORN will release their new album, Requiem, on February 4, 2022 via Loma Vista Recordings. You can pre-order album at Amazon here.
As an Amazon Associate, we may earn commissions from qualifying purchases.