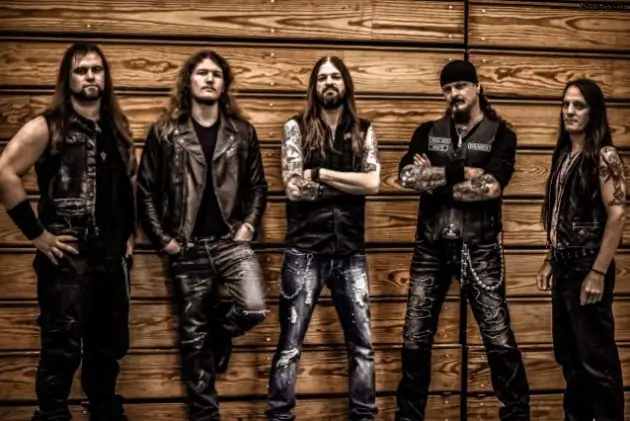 Just one day after the release of the brand new track, "Seven Headed Whore", ICED EARTH are pleased to offer fans a second glimpse into the upcoming album "Incorruptible".
Check out "Raven Wing" below:
While "Seven Headed Whore" showcased the one-two punch side of ICED EARTH, "Raven Wing" stands out as a track which takes the listener through an epic journey of sound.
Though "Incorruptible" will see its worldwide release on June 16th 2017 both physical and digital preorders are already available to the masses! To view a selection of sources offering up your preferred format(s), go to this location.
"Incorruptible" tracklist:
Great Heathen Army (5:21)
Black Flag (4:56)
Raven Wing (6:25)
The Veil (4:47)
Seven Headed Whore (3.00)
The Relic (Part 1) (4:59)
Ghost Dance (Awaken The Ancestors) (6:35)
Brothers (4:45)
Defiance (4:08)
Clear The Way (December 13th, 1862) (9:30)