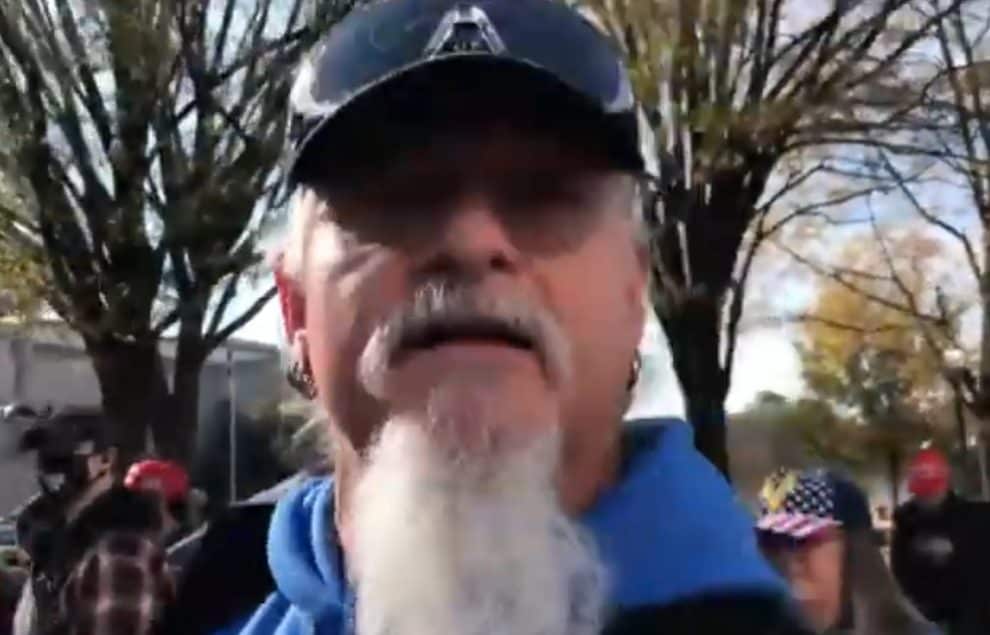 ICED EARTH leader Jon Schaffer claims to have gone through "two months of hell" in jail after he was detained for his involvement in the January 6 Capitol riots.
Schaffer was kept in "Administrative Segregation" after he was arrested by law enforcement in Noblesville, Indiana on January 17 because of his high-profile status, Indianapolis Star reports.
Although Schaffer had no contact with other inmates while he was in his cell or out performing recreation, according to a spokesperson for the Marion County Sheriff's Office — the jail's custodian — nor was he ever taken out of administrative segregation, his lawyer claims that he was targeted with death threats and assaulted with human excrement while he was behind bars.
"My client, who is presumed innocent, has just gone through two months of hell where other people were throwing feces at him and urine at him and threatening his life in a horrible, horrible situation," Jon's attorney Marc J. Victor told a federal judge in March during Schaffer's detention hearing in the U.S. District Court for the District of Columbia. "Shame on us, Judge, that this is happening in our justice system," he added.
ICED EARTH guitarist was removed from his cell block on March 7 after he said he "was in fear for his personal safety," according to a deputy with the Marion County Sheriff's Office. Schaffer informed the deputy about problems he was having with a specific inmate. The next day, Schaffer complained that three inmates, including the one mentioned in the March 7 report, were making death threats against him.
In April, Schaffer agreed to plead guilty for his role in the January 6 riot at the U.S. Capitol. As part of the plea deal, he is expected to enter into a cooperation agreement with the government.
The two charges he pled guilty to were obstruction of an official proceeding of Congress and trespassing on restricted grounds of the Capitol while armed with a deadly or dangerous weapon. The first charge is punishable by up to 20 years in prison, while the second carries up to a 10-year prison term.