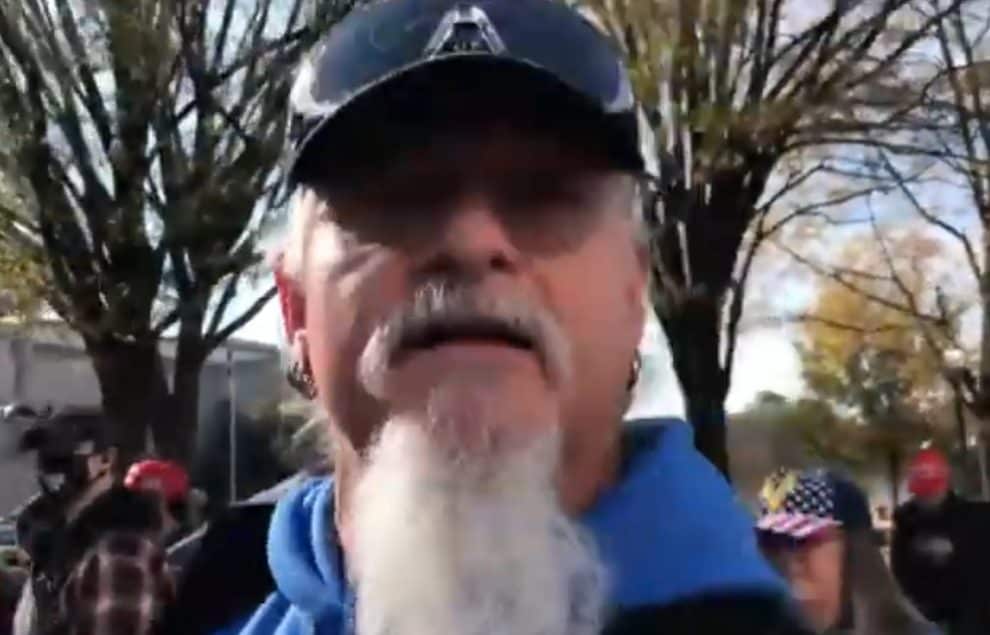 ICED EARTH guitarist and leader Jon Schaffer has returned to social media, just days after he was sued by District of Columbia Attorney General Karl Racine in an effort to recover the millions of dollars the city spent to defend the U.S. Capitol during the January 6 attack.
Yesterday, the official ICED EARTH Instagram account shared its first post in a year — an advertisement for the band's official merchandise store.
Earlier this week, a lawsuit was filed in federal court in Washington, D.C. accusing 31 members of the extremist groups Oath Keepers and the Proud Boys — including Schaffer — of "conspiring to terrorize the District" on January 6, calling their actions "a coordinated act of domestic terrorism." According to CNN, the lawsuit cites the Ku Klux Klan Act of 1871, a federal law created after the Civil War to protect civil rights and, as Racine noted, "to protect against vigilantes and insurrectionists."
"I think the damages are substantial," said to The Washington Post. "If it so happens that it bankrupts or puts these individuals and entities in financial peril, so be it."
In April, Schaffer agreed to plead guilty for his role in the January 6 riot at the U.S. Capitol. As part of the plea deal, he is expected to enter into a cooperation agreement with the government.
The two charges he pled guilty to were obstruction of an official proceeding of Congress and trespassing on restricted grounds of the Capitol while armed with a deadly or dangerous weapon. The first charge is punishable by up to 20 years in prison, while the second carries up to a 10-year prison term.