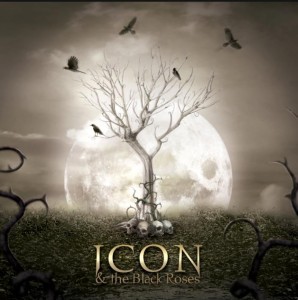 Icon and the Black Roses have returned after a long break with a killer album "Thorns". "Thorns" is there second album and it's available for free Here.
Fans of HIM, The 69 Eyes, Negative, and Lacuna Coil will not be disappointed whilst fans of other heavier rock bands shouldn't be put off either. "Thorns" has been recorded between Lisbon, London and Alessandria and mixed by Daniel Cardoso. "Thorns" still has similar colors to that of their previous release from 2004 but adds a new sound to the band which is heavier and more energetic.
Their sound comprises different musical genres which, however, sound quite well in combination. It is the dark rock sound with metal and gothic elements, thriving guitar rhythms and a strong and energetic voice that characterizes the music of Icon & The Black Roses.
All in all this is a great album that you must listen, and also it's free!
Wings of a Dreamer lyric video can be seen below.
 
The track list is as follows:
01. Lost
02. Innocence
03. The Painter
04. Wings of a Dreamer
05. Moments of Madness
06. Devil's Made You
07. Healing Touch
08. Sometimes
09. With or Without You
10. Silence is Everything