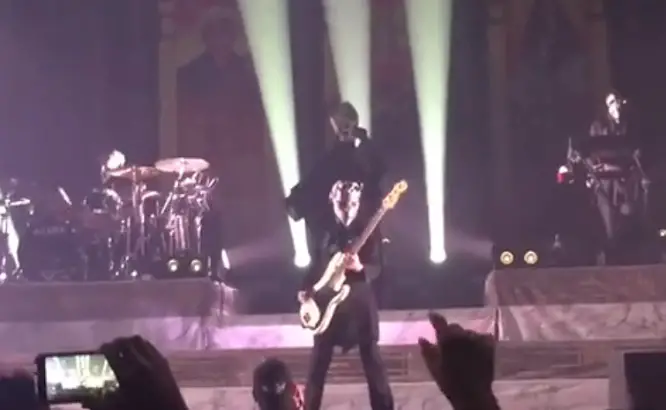 New GHOST female bassist for their North American tour is allegedly from the New York-based all-female LED ZEPPELIN tribute band LEZ ZEPPELIN.
A fan-posted photo from a recent GHOST signing reveals the new member has a distinctive "X" tattoo on her right middle finger. It appears to be a match for Megan's tattoo, as seen in the picture below. Megan has also been photographed sporting what appears to be the same ruby ring on her left index finger that is worn by GHOST's new bassist.
GHOST's new EP, Popestar, was released on September 16, 2016, via Loma Vista Recordings. The first song "Square Hammer" premiered on September 12, 2016.
Popestar track listing:
"Square Hammer"
"Nocturnal Me" (Echo & the Bunnymen cover)
"I Believe" (Simian Mobile Disco cover)
"Missionary Man" (Eurythmics cover)
"Bible" (Imperiet cover)
https://www.instagram.com/p/BKhIxHxAJ2D/