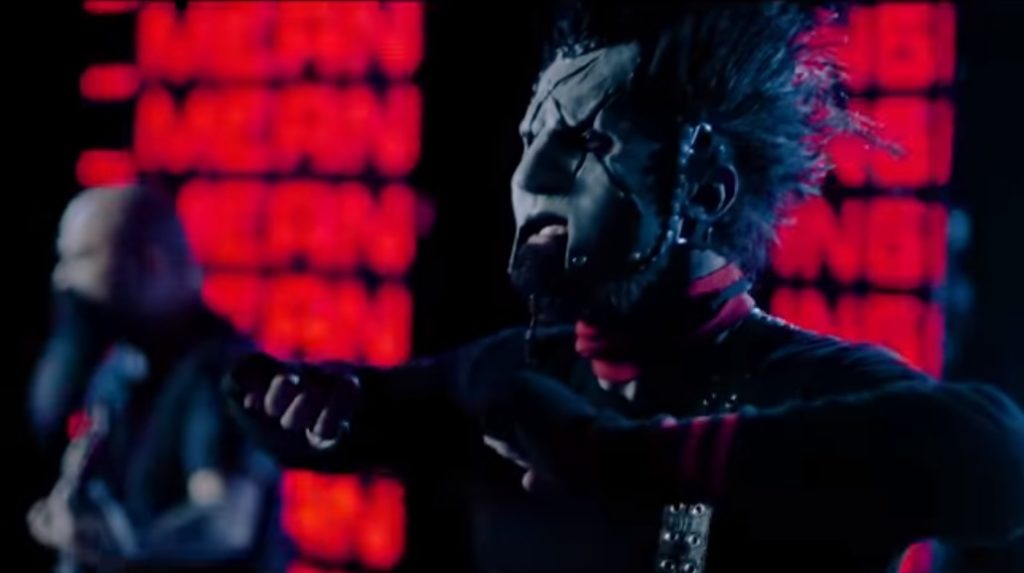 The identity of STATIC-X's touring frontman has finally been confirmed, thanks to his neck tattoo.
It was long speculated that DOPE frontman Edsel Dope is performing along with drummer Ken Jay, guitarist Koichi Fukuda and bassist Tony Campos, but thanks to Danish magazine Metal A Day, it is now finally confirmed.
They posted side-by-side pictures of Dope and Zer0 from the two bands' show on October 7th in Hamburg, Germany, with photographer Anders Groos Mikkelsen noticing a "specific similarity" between the neck tattoos sported by the frontman of the two acts.
You can see photos below.
STATIC-X has released a video teaser for their new song, "Hollow," off of their highly anticipated 7th studio album, Project Regeneration. The album is scheduled to release May 29, 2020.
Originally scheduled for release in Spring of 2019, the new STATIC-X album, Project Regeneration was first intended to feature several guests vocalists, along with the original Wisconsin Death Trip band line up of Tony Campos, Ken Jay, and Koichi Fukuda.
During the recording sessions for Project Regeneration , one of the bands producers uncovered several additional unreleased / unfinished STATIC-X tracks, many of which contained isolated vocal performances by Wayne Static.
Because of this incredible find, the new STATIC-X album will now feature lead vocals by Wayne Static on virtually every song.
You can get tickets for STATIX-X shows at this location.