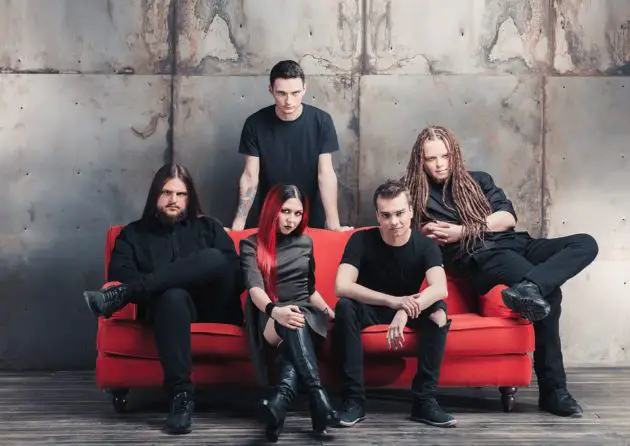 IGNEA reveals a live studio video shot at PostMix Studio for the song "Alexandria" taken from their first full-length album "The Sign of Faith", which was released on February 16th, 2017. You can check out the video below.
The band commented about the song: "'Alexandria' is a song about love to the beauty and wisdom to the ancient city, bordering the power over it that is able to destroy it at any moment. This is a 6-cam live studio video in a 4k quality. 'Alexandria' is one of the most energetic songs on the album, and we thought it would perfectly fit for a live video!"
"The Sign of Faith" Track listing:
1. Şeytanu Akbar
2. Alexandria
3. Petrichor
4. Theatre of Denial
5. Jahi
6. Halves Rupture
7. Last Chosen by You
8. Alga
9. How I Hate the Night
10. Leviathan (Ultra Sheriff cover)
11. Sputnik (Xes Dreams Version)
IGNEA was started in Kiev, Ukraine back in 2011 under name Parallax. Intentionally, it was the first Ukrainian band to play oriental metal. The band, however, didn't limit itself to strict boundaries of oriental metal, and included elements from symphonic, industrial, modern, progressive and other modern subgenres of metal.
In 2015, the band finally changed its name to IGNEA and released a new work called "Alga", named after a war call of Crimean Tatar people.
Their new album "The Sign of Faith" has a considerably heavier sound, with lots of growls and authentic middle-eastern melodies, common for oriental metal genre. However, the music keeps melodic fundamentals and OST feeling.