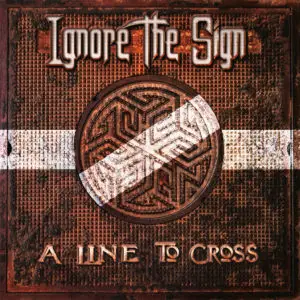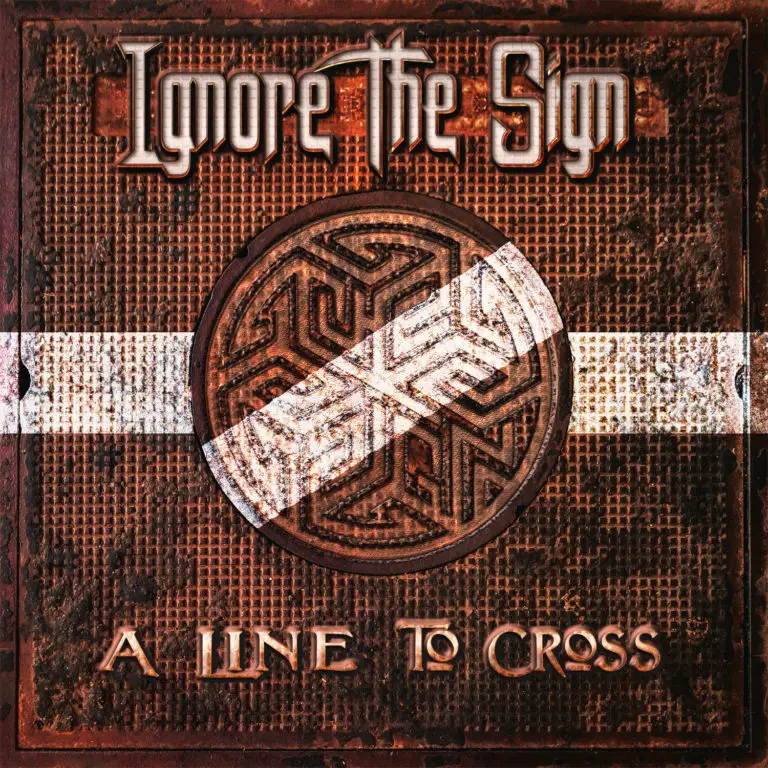 Today's mix, or confusion, between what is rock and what is Heavy Metal is really puzzling me. Older, and grumpier, folks like me who have lived longer and witnessed the great deal of changes  between both, are, from where I am sitting, prone to have a better reason on who made who. In today's kids lacks the historical progression of both to sense it better. Of course, to many this a discussion that does not matter a bit, but it makes all the sense to me, however. Heavy Metal has inherited from rock a reasonable labeling flexibility. I mean, many efforts that back then would be labeled as heavy metal, now are labeled as rock. Maybe because rock is dying as a musical genre, people are giving it the last efforts by labeling everything they can as rock. "A Line to Cross," the debut album from Ignore the Sign is a very good example. If it were recorded in the early 1980s, it would be labeled heavy metal, or good willingly, AOR.
"A Line to Cross" is the outcome of a team of experienced,and well-talented, musicians. Guys that have been around for a long time. They know best. They lived the real deal. Maybe that is why they chose to focus on a nostalgic sonance. There are two distintive verves in "A Line to Cross." The first one, and most impressive, is the Uriah Heep influence both in the keyboards and in the guitars. The title track represents it better. Maybe that is why many mistakenly labeled it as rock. The other verve is the AOR oriented represented by songs like "Saviours Of Rock." Pay very close attention to it because Ignore the Sign unilaterally call themselves as saviors of rock. Well, if it is their wish… In general, I mistrust people that call themselves saviors.
"A Line to Cross" is an album full of good and delicious tunes embellished by the rarest breed of musician in rock/metal world: a percussionist. No doubt about it. It is an effort that was made to please a great range of listeners from rockers (if they still exist) to heavy metallers (those I am sure still exist in the thousands). I do not believe extreme metal fans would like it, though. But I have serious doubts if Ignore the Sign are the band which will save rock, or whatever.
Ignore the Sign "A Line to Cross" will be recognized on February 23rd via SPV / Steamhammer.
Track Listing:
Saviors Of Rock
A Line To Cross
No Way Home
Brother
The Story Isn't Over
When Words Ain't Enough
God With A Million Faces
Sweet Lady
Days Of Thunder
Behind The Wall
Can't Find The Door
Silver Wind
Looking In The Sun
Watch "A Line to Cross" official video here: