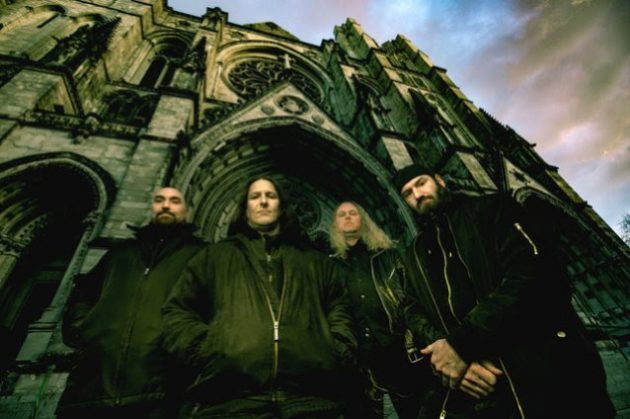 IMMOLATION guitarist Robert Vigna has revealed that the band has started working on a follow-up to 2017's "Atonement".
In an interview with Alex Haber of Heavy New York at this year's NAMM convention (see video below), Vigna and guitarist Alex Bouks were asked how the band was going to wrap up the Atonement touring cycle and what their future plans are. "We're going to be going out on the Decibel Magazine Tour in March, part of that tour, which has CANNIBAL CORPSE, MORBID ANGEL, NECROT and BLOOD INCANTATION, so it's going to be a heavy tour," Vigna said.
"We're doing a part of that. We're working on a new record now as well and we're also going to be doing some touring in Europe, like the festivals throughout the summertime. Probably hitting Australia and Asia and possibly South America before the end of the year. Hopefully U.S. tour by the end of the year. We're going to be busy and hopefully working up toward our new record possibly by end of the year, early next year. We got a lot going on."
When asked whether IMMOLATION writes new albums with a certain formula in mind, or, they consider each one a blank slate, Vinga responded: "I'd say it's a little of both. It's just a matter of you always want to have something new. It's not like we have a formula per se. The only formula may be the way I write as far as doing stuff on the computer and how I'm able to do it that way and how we were work on it afterward. You always want to try something new and be as innovative as possible, but you always want to retain the essence of what we were. We have our sound.
"We want the music to be heavy and dark and atmospheric at the same time. That's what we go for. Our goal is to make the best music we can at the given time. What you hear from us at that time is where we were at. We rarely have any songs left over from one album to the next. We wrote those for the record and that's it. We start writing a new record when we're in that mode. We're always trying to move forward and try different things and have something fresh in the music for us. That's what keeps us going and be more creative as we go."