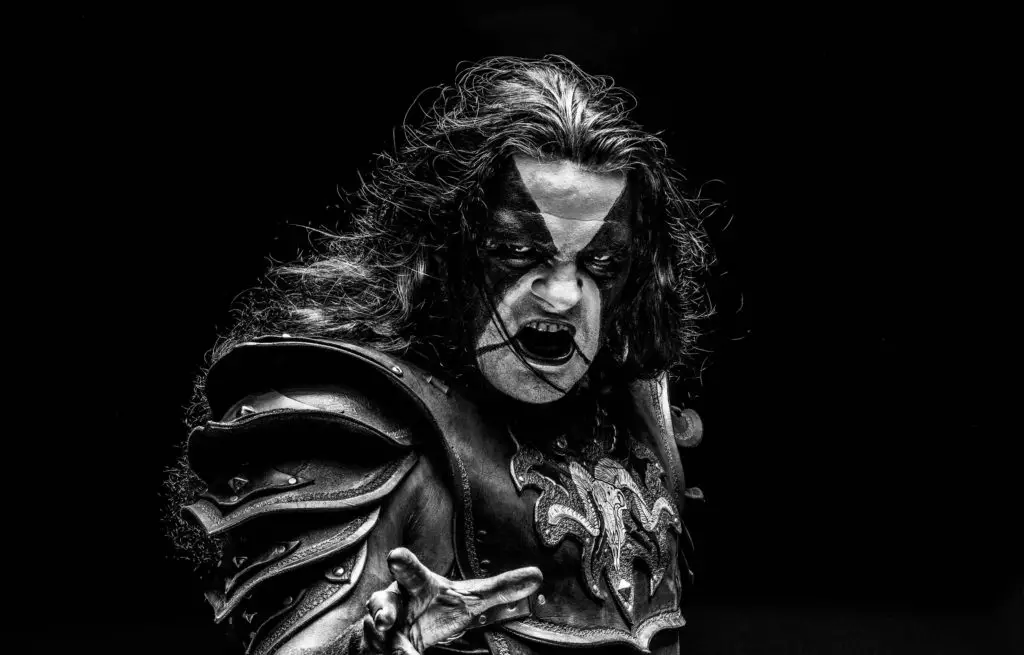 During their chat with France's Loud TV, ABBATH frontman Abbath (real name: Olve Eikemo) and lyricist Simon Dancaster discussed the creative process behind the band's upcoming second studio album, Outstrider.
Dancaster said: "It's like taking a safari to the dark side of hell and back again. It's not how you get there, it's what you bring back. We live every lyric like it's our last. The lyrics are a metaphor for the psychological things that me and Olve in our own way are going through, and other people we know. It's speaks to the rebel in us all. It's depicting the shadow demons that we have to confront and understand to be better people. I've stopped doing evil for good. Now I'm only good for evil."
"In my personal opinion, which is very balanced, IMMORTAL is just a cover band of old Olve. They forgot the apostrophe between the 'I' and the 'M.'"
Abbath added: "As I said to Demonaz and Horgh, that's my reputation right there. You're getting them back on the f—king road. 'You should go to rehab.' Rehab is on the road."
Outstrider is set for worldwide release on July 5, 2019 via Season of Mist.
When Abbath announced that he had left IMMORTAL, it sent massive shockwaves through the metal scene. The iconic frontman had long become the "face" of the Norwegian black scene, his image synonymous with the genre. Upon releasing his debut album with his eponymous new band, ABBATH, in 2016, trve fans were satiated with a dose of icy, blackened fury.
Now, the Norwegian giant returns for round two, armed with a refined lineup and ready to strike with a sophomore effort that is sure to once again exceed the expectations of Abbath's loyal fanbase. Outstrider sees a maturation in sound, delivering a tighter, well-rounded offering from the band as they come into their own identity.
While there are moments that certainly channel the frosty hallmarks of IMMORTAL, there is no danger of ABBATH repeating that formula. ABBATH draws from NWOBM and melodic influences, adding a fresh new flavor to the sound that the band's founder came to define.
Oustrider consists of eight, crushing original songs and concludes with a fiery BATHORY cover. The album promises a full-on aural assault from start to finish with frigid riffage and a robust pocket that are layered with vocals from one of the most identifiable voices in black metal. If you thought ABBATH came in hot with their last record, just wait until you hear this!