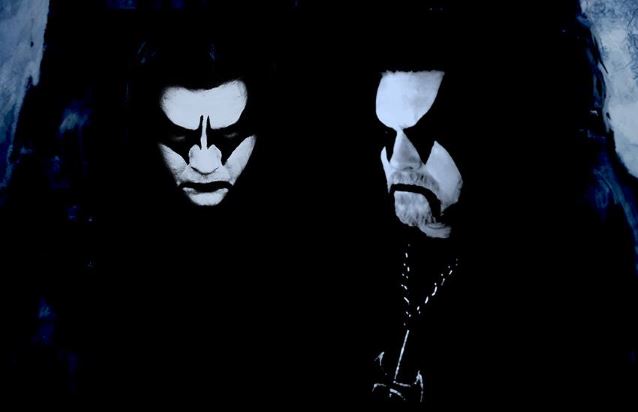 On July 6th 2018, Norwegian black metal legends IMMORTAL will unleash their first studio album since »All Shall Fall«, released almost nine years ago. The legendary band has forged "Northern Chaos Gods", an album which takes IMMORTAL back to its roots. The album features eight new tracks consisting of 45 minutes of merciless speed and icy darkness, all massive songs in the true IMMORTAL way. The band has once again been focusing on making their music without much outside influence.
"We are eternally dedicated to IMMORTAL and our own musical past. The album is conceptual, and the first step in the reclaiming of our past grimness and attitude. Loyalty to the fans and our own musical history is very significant in this. Our new album will soon be available, with songs from the very gates of Blashyrkh – the realm of all darkness and cold."
IMMORTAL will first release a 7" vinyl single of their first new song, the title track 'Northern Chaos Gods'. It will be available in three different colours and is strictly limited edition. The digital version of the track will be available on May 11th, while the physical single is out on May 25th, in the following editions:
IMMORTAL, Northern chaos gods BLACK VINYL (limited to 400 pieces)
IMMORTAL, Northern chaos gods WHITE VINYL (limited to 500 pieces – mailorder exclusive)
IMMORTAL, Northern chaos gods RED VINYL (limited to 300 pieces – mailorder exclusive)
The 7" is now available for pre-order at this location.
All pre-orders for the new album will go live on May 11th, so stay tuned for more info and the first new IMMORTAL song.
The line-up on the album is:
Demonaz (vocals, guitars)
Horgh (drums)
Peter Tägtgren (session bass)