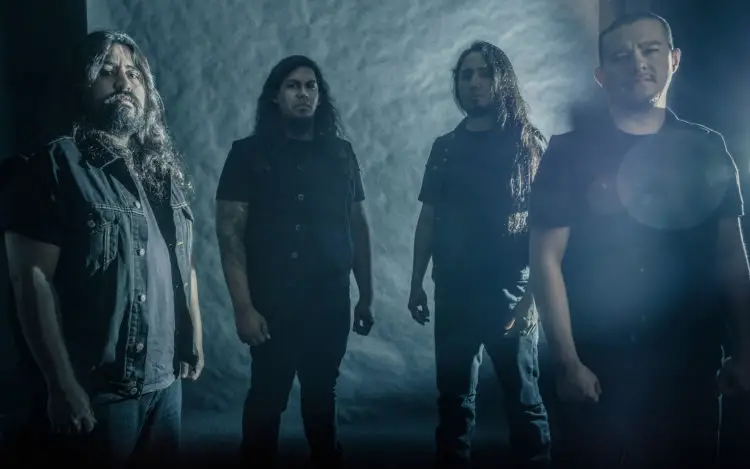 US black metal band Imperialist have conjured up a brilliant sci-fi themed album that stands out both conceptually as well as musically. Rooted in the early Swedish black metal sound of luminaries like Necrophobic, Dissection and Sacramentum, Imperialist hone it up further to suit their futuristic theme by adding touches of thrash metal without diluting the rich aura. 'Cipher' is backed by a visually stunning artwork by Adam Burke (Vektor, Lurk) that extends into a continuous two-panel work depicting the grand theme. It's rare to find bands that have a bold vision and at the same time creating the perfect blend for music that is at once atavistic and forward-thinking. This is one of the finest examples of meticulously written black metal counterbalancing aggression with melodies and thrashy sections.
Band Lineup:
Sergio Soto – Guitar & Vocals
Rod Quinones – Drums
Bryant Quinones – Guitar
Joshua Alvarez – Bass
Read our review here.