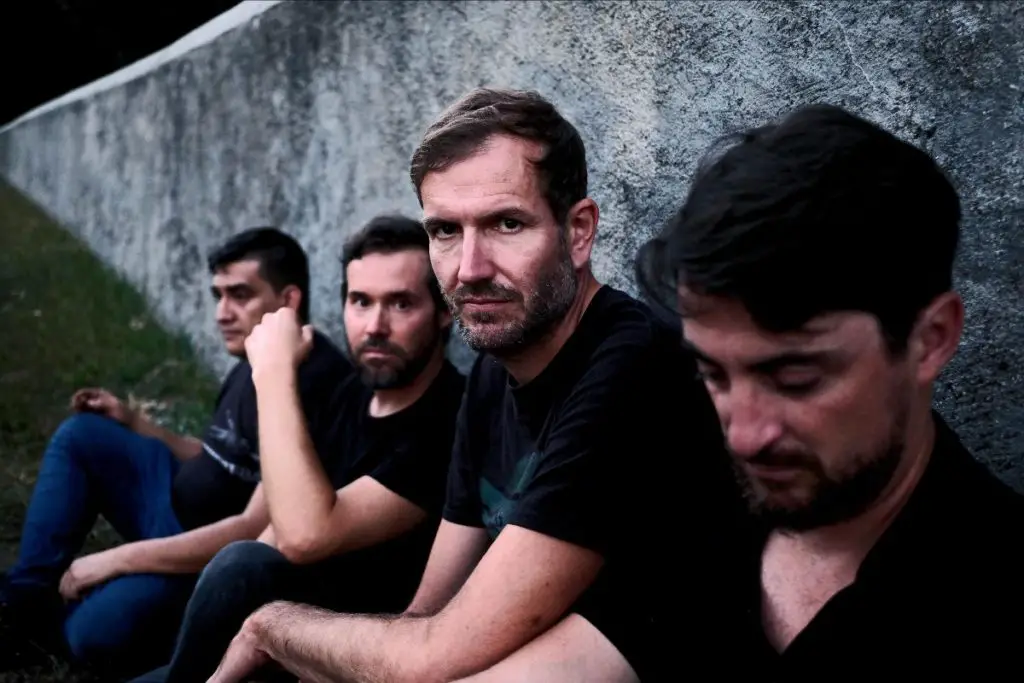 IMPURE WILHELMINA have released the third offering of their upcoming full-length! Upcoming album Antidote is set for worldwide release on May 21st, 2021, via Season of Mist. The brand-new track "Midlife Hollow" comes with a new official music video. Make sure to check it out below.
The band comments:"'Midlife Hollow' has always been one of our favorite tracks from Antidote. Musically speaking, it is rather atypical in its construction while remaining perfectly coherent with the band's universe. In an atmosphere both tense and melancholic, the song speaks of the loss of illusions, the extinction of the inner fire, the rise of bitterness, the settling into solitude and the awareness of the brevity of existence. We are confronted with an unalterable destiny that holds us in its iron hand, as evoked by the telluric finale of the track."
For 25 years, IMPURE WILHELMINA has been creating a singular music on the borders of rock and metal. The Geneva quartet has never been afraid to reinvent itself and to push back the stylistic barriers, without ever losing its strong identity. Intensity, melody, power and melancholy are the key words that guide the band's discography, shaping record after record a subtle blend of metal, post-hardcore, new wave and indie rock sounds.
IMPURE WILHELMINA has experienced many line-up changes over the years around Michael Schindl, singer-guitarist, main composer and lyricist. Founded in 1996, the group quickly built a reputation in the local, then Swiss and European independent scenes. 
After intensely touring all over Europe to promote 'Radiation', the band received great reward by being one of the four recipients of the 2019 grants for contemporary music awarded by the City of Geneva. This support has allowed Impure Wilhelmina to approach their new album with confidence and the will to develop their sound and get out of their comfort zone. The band put a lot of efforts in the elaboration and production of its new songs, notably by calling on Yvan Bing, producer and sound engineer, to accompany the four musicians throughout the creation process of the album. This successful collaboration began in the summer of 2019 and continued for over a year, giving rise to IMPURE WILHELMINA's seventh album, Antidote.
Antidote Track Listing:
1. Solitude
2. Midlife Hollow
3. Gravel 
4. Dismantling
5. Jasmines
6. Vicious
7. Torrent
8. Unpredicted Sky
9. Antidote
10. Everything Is Vain