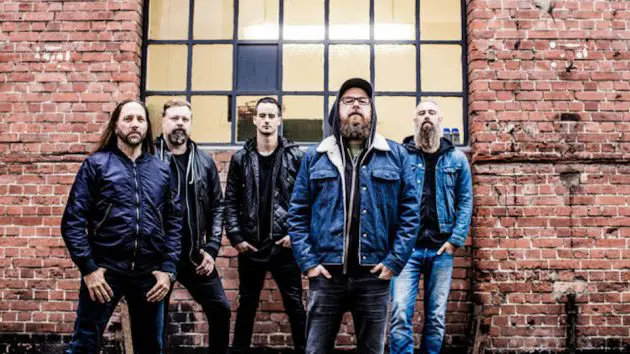 This year, Swedish powerhouse IN FLAMES will once again invade Europe's major festivals such as Alcatraz and headlining the legendary Wacken Festival. For IN FLAMES, this summer will also mark the inauguration of their first annual two-day-festival, BORGHOLM BRINNER (Borgholm is Burning), which will take place at the historical Borgholm Castle on the island of Öland in Sweden.
BORGHOLM BRINNER will showcase a variety of acts such as: BULLET FOR MY VALENTINE, RAISED FIST, GRAVEYARD, DANKO JONES, DARK TRANQUILLITY and more, with IN FLAMES closing the festival both nights. In addition to these special festival dates, the band has announced three headline shows in Brno, Wroclaw and Berlin that are on sale today at this location.
Catch IN FLAMES on tour this summer:
04.07. CZ Brno-Žabovřesky – Sono Centrum
05.07. PL Wroclaw – A2 Concert Centre
06.07. D Berlin – Kesselhaus
07.07. D Ballenstedt – Rockharz Open Air
27. + 28.07. S Öland – Borgholm Brinner
03.08. D Wacken – Wacken Open Air
05.08. RO Rasnov – Rockstadt Extreme Fest
09.08. D Püttlingen – Rocco del Schlacko
10.08. D Eschwege – Open Flair Festival
11.08. D Rothenburg o. d. T. – Taubertal Festival
12.08. B Kortrijk – Alcatraz Metal Festival
24./25.08. D Sulingen – Reload Festival
Just two months left until IN FLAMES' first annual festival, Borgholm Brinner, takes place, July 27th – 28th, on the island of Öland in Sweden. As the Swedish summer lures just around the corner, the last two acts have been announced this week to complete the final lineup. Borgholm Brinner welcomes SATYRICON and DARK TRANQUILLITY to what will be an unforgettable weekend.