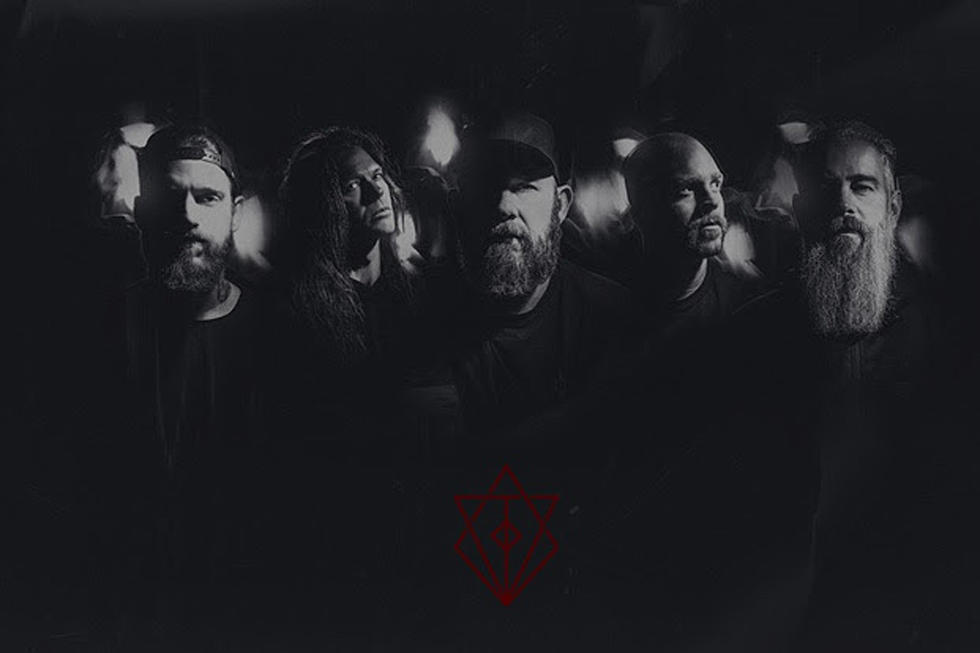 Last weekend, Sweden's foremost metal legends tore down the stage at SLIPKNOT's German KNOTFEST edition with their world-renowned live show. Today, IN FLAMES continue to surprise their fans with a new offering of their mindblowing skills: Gothenburg's finest release a brand-new track titled 'The Great Deceiver' — a crushing piece of high-class modern metal, carving IN FLAMES' unique mark deep into the current scene's foundations.
Together with "The Great Deceiver," IN FLAMES announce their return to the European stages with an extensive tour in late 2022 supported by AT THE GATES, IMMINENCE and ORBIT CULTURE. All tour dates can be found below.
The band states: "'The Great Deceiver' was born out of frustration, basically a reaction to false flags but since then it has grown to represent several meanings. There's a line that says "Bend the truth to fit your opinion" and I feel that speaks a lot to the narrative happening online, between people, and nations etc. today. We are more a part now than ever before yet it's easier to communicate than in any other time in history."
This August, IN FLAMES gloriously return with their very own live show — following the huge success of the event's debut at Borgholm's castle in 2018, this year's edition will be held within the walls of a former limestone quarry in Dalhalla on August 6th.
IN FLAMES European Tour 2022
w/ AT THE GATES, IMMINENCE and ORBIT CULTURE
12.11. EE Tallinn – Helitehas 
13.11. LV Riga – Palladium 
15.11. PL Katowice – Mck 
16.11. CZ Prague – Mala Sportovni Hala 
20.11. UK London – O2 Academy Brixton 
21.11. LU Esch-Sur-Alzette – Rockhal 
22.11. FR Strasbourg – La Laiterie 
23.11. FR Paris – Bataclan 
25.11. ES Bilbao – Santana 27 
26.11. ES Madrid – Riviera 
27.11. ES Barcelona – Razzmatazz 
28.11. FR Lyon – Transbo 
30.11. CH Zurich – Samsung Hall 
01.12. IT Milan – Alcatraz 
02.12. AT Vienna – Gasometer 
03.12. DE Leipzig – Haus Auensee 
04.12. DE Cologne – Palladium 
06.12. NL Tilburg – 013 
07.12. BE Bruessels – AB 
08.12. DE Wiesbaden – Schlachthof 
09.12. DE Hamburg – Edel Optics Arena 
10.12. DK Copenhagen – Store Vega 
11.12. NL Oslo – Spektrum
14.12. FI Helsinki – Ice Hall 
16.12. SE Stockholm – Hovet 
17.12. SE Gothenburg – Scandinavium