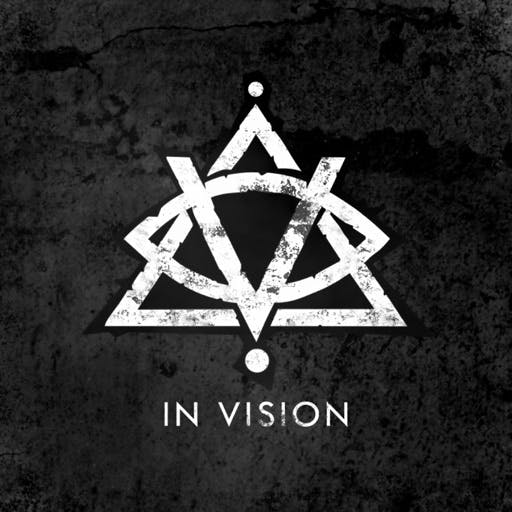 "In Vision" delivers the fan a very unusual combination these days. I mean, at least within the style In Vision chose, Melodic Death Metal which is the insertion of songs with clean vocals and different musical influences as the Gothic "Poison" with the poignant taste of The Sisters of Mercy and other 1980s bands. By the album I guess they are a strong influence to the band's music. There are so many elements in the album to ignore this influence. "RUN!," for instance. There are moments the fan feels to be in the 1980s. From the beginning 'In Vision" reveals to be an album that will take much more from the fan than only the declared Melodic Death Metal. Between you my fan and me, it's extremely rare to have a band here with this kind of courage or would you my fan believe on a track like "Victoria" that in so many aspects reminds the so-called Hair Metal? Great closing to the album, by the way.
Ok, of course, I don't like all combinations and mixes bands do here. But I do respect them. It's healthy to Metal music in a bigger sense speaking. It makes the music evolve even if we don't like the way it evolves. But it does indeed. "In Vision" shows a band that isn't afraid to try new paths to its music. That's great. It requires guts. I mean, from the album very few tracks could strictly be labeled as Melodic Death Metal. Very few. I guess "Disbelief" could but with some restrictions due to the vocals which sound a bit screamo and all the pianos and keyboards in the place of the NWOBHM guitars. Tittle track "In Vision" does a better role defending Melodic Death Metal faith. Maybe the the track that does it better. Great guitar solo that burst into the fan's face. What to say about the mood in "Memories"? If memory serves me right it takes me to more happier places, if you know what I mean.
Well, I had a great time listening to "In Vision." As I said, maybe I didn't like all the songs but I do cherish the courage of the band for writing them. And, most impostantly, courage is one of the adjectives metallers love.
In Vision "In Vision" was released in January.
Track Listing:
Intro
Disbelief
In Vision
Memories
Before We Die
RUN!
Poison
Djoser's Door
Victoria
Watch "In Vision" official video here: