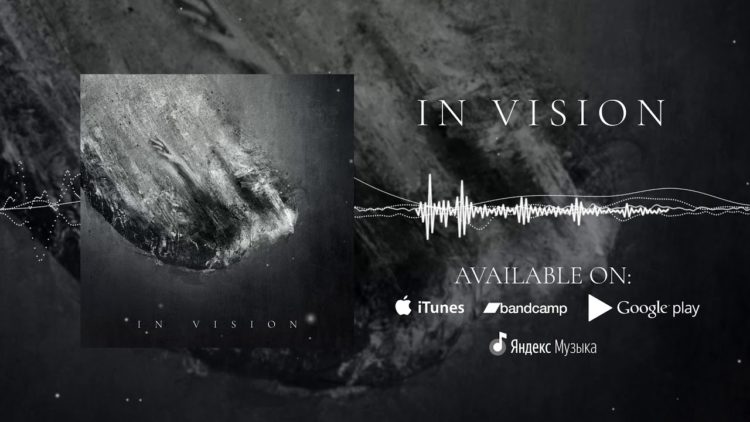 The young Moscow Melodic death metal band IN VISION, assembled by the leader of the group and the author of music Alexey Vinogradov in 2020. The classic MDM sound is complemented by melodic, harmonic, rhythmic elements characteristic of other genres, such as Gothic rock, black metal, thrash metal. Brutal sound and extreme vocals combined with lyrics – this is how the band's work can be described in a few words.
Such classical teams as Metallica and Led Zeppelin, and from colleagues in the genre Amorphis, Dark Tranquility, Insomnium and In Flames had a significant influence on the collective. The main feature of the music that listeners note is originality, uniqueness and a minimum of ready-made solutions.
This year, the debut album "IN VISION" was released, which was loved not only by russian liseners, but also by foreign audiences. After the announcement on streaming services, the album became popular among listeners in Sweden, Poland, Germany and Japan. The work of IN VISION was highly appreciated in its review by the Russian magazine "Dark City".
After the release of the album, the band became a regular participant of metal music festivals in different cities of Russia and other events for fans of heavy music.
Team members:
Alexey Vinogradov – vocals, guitar, author of music
Alexey Kropachev – extreme vocals
Alexander Mishin – guitar
Robert Rozomashvili – bass
Artem Kononov – drummer
Recent Releases:
2021 Single – "Pray"
2021 Single – "Somebody love"
2021 Album – "IN VISION"
2020 Official video clip – "Memories"
2020 Single – "Memories"
2020 Single – "IN VISION"
Read our review here.