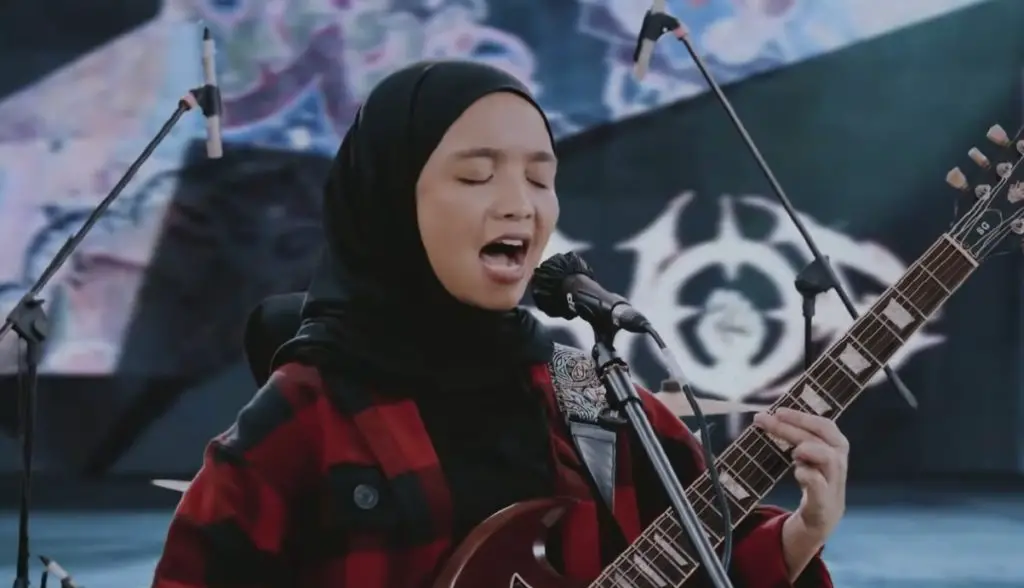 Indonesian metal trio VOICE OF BACEPROT have released a cover of SLIPKNOT's "Before I Forget," which is available for viewing below.
"When we first knew about SLIPKNOT, we were instantly drawn and intrigued by their masks," band comments. "At the time, we were wondering how someone could continue to make music to the point of being so popular yet still consistently hide their faces while others use theirs as a commodity. In the end, we decided to cover some of the songs that they tend to play at their shows.
"We then realised that they instead focussed on their musical capabilities. Their heavy, thumping, yet easy-listening music is probably just one of the many reasons why they are so beloved by many metalheads across the globe. They have inspired us to dream that if we could one day be as big as them, we want to keep pushing forward by placing musicality above all else. Without having to flog our appearance but also not abandoning our identity."
VOICE OF BACEPROT will kick off its Fight Dream Believe European Tour 2021 in the Netherlands on November 28, before heading to Belgium and France, concluding it in Geneva, Switzerland on December 10. Full dates can be found below embedded video.
Fight Dream Believe European Tour 2021 dates:
NOVEMBER 2021
28 – Patronaat, Haarlem, NL
30 – Merleyn, Nijmegen, NL
DECEMBER 2021
1 – Vera, Groningen, NL
2 – Le Botanique, Brussels, BE
4 – Trans Musicales, Rennes, FR
8 – L'Entrepot, Arlon, BE
9 – Atelier Des Moles, Montbeliard, FR
10 – L'Uisine PTR, Geneve, CH