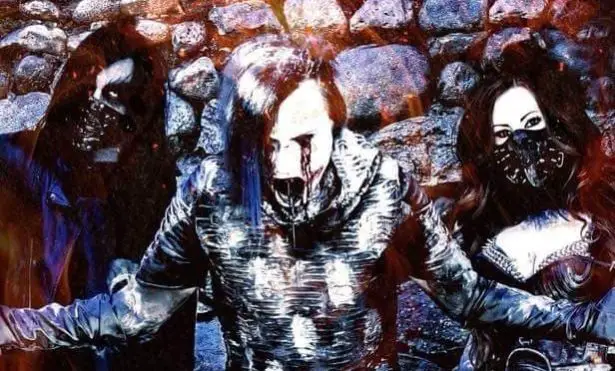 Industrial Metal/Aggrotech veterans DAWN OF ASHES are looking for fans to appear in their new video.
On August 29th DAWN OF ASHES will be filing the music video for the first single, The Serpents Of Eden off their upcoming album The Crypt Injection II, which will be released on Metropolis Records. They are inviting all fans to come down and be apart of filming of the video. The filming takes place at the CIA Lounge in Los Angeles, CA. More details can be found at the event page.
Los Angeles, CA-based DAWN OF ASHES – whose very name brings to mind "the beginning of the end" – has broken ground across multiple genres, from aggrotech/terror EBM to industrial black metal, producing a unique hybrid of dark electro and industrial-metal styles since 2001.
This fusion of terrifying soundscapes with brutal, relentless rhythms forms the foundation for the lyrical themes of founder/frontman Kristof Bathory – exploring concepts of horror, perversion, while standing in bold opposition to the dogma of Abrahamic-based religions.