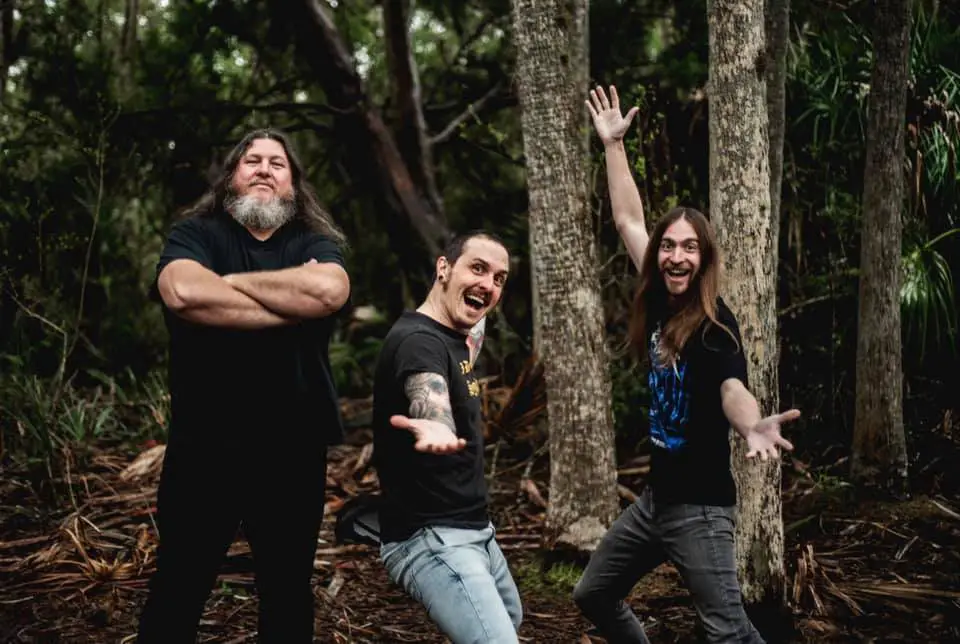 New death metal band on the scene, INHUMAN CONDITION have released the artwork for their debut album entitled "Rat God".  The band tapped UK-native artist Dan Goldsworthy, who has previously worked with ACCEPT, CRADLE OF FILTH, XENTRIX, and ALESTORM for the artwork.
Goldsworthy said: "This project was a huge honor and pleasure to be a part of.  Having been a huge fan of Floridian death metal for the better part of 3 decades, I can't begin to express how all the guys involved in this album have influenced my own musical and artistic journey (Leprosy and Spiritual Healing are two of my favorite album covers of all time), so when Jeramie asked me to be on board I jumped at the chance! Regarding the cover itself, the band already had a fairly strong idea of the main concept we were going to go for, but gave me the creative control to proceed with my interpretation. Whilst there is a slightly deeper figurative meaning behind the art, in a literal sense I see the main character existing somewhere between Norman Bates and the Picture of Dorian Grey. As far as I'm concerned you can't beat the thrash/death metal album art of the late 80s/early 90s, but hopefully this cover does the legacy of that era justice!"
INHUMAN CONDITION recently announced its partnership with Blood Blast Distribution, who will be handling their digital distribution for the album, and with Black Serpent Records who will be releasing the album on vinyl. No release date has been announced yet.