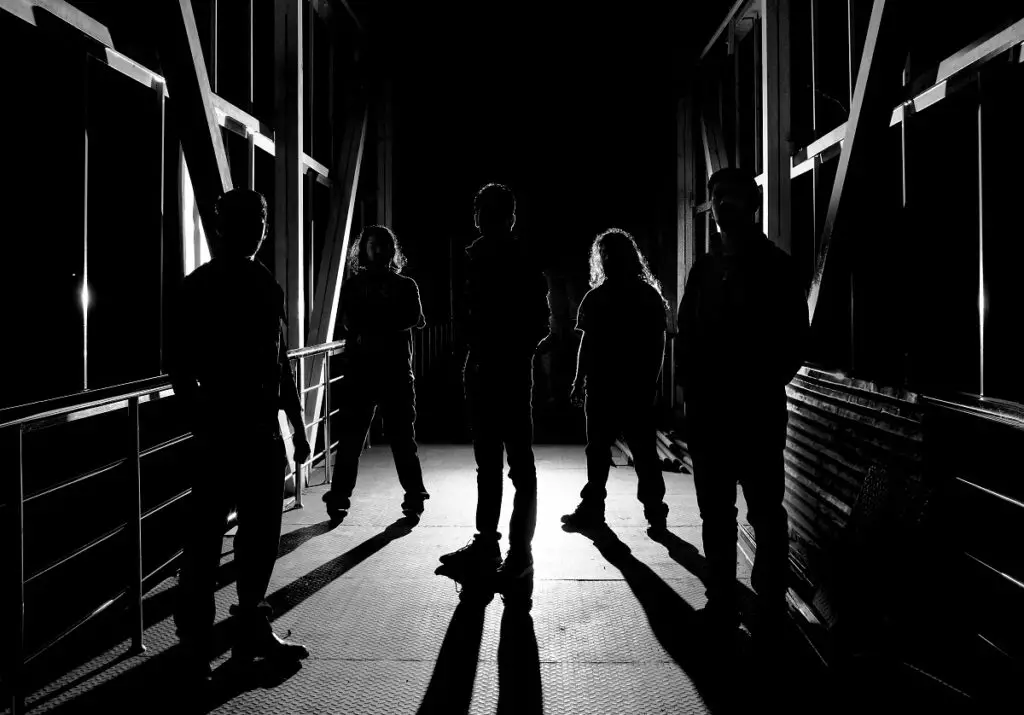 Death/thrash band based out of Bangalore, India — INNER SANCTUM — have premiered a music video for new single "Divided by Hate."
Hugely respected in the world of heavy music the band has won a slew of prestigious awards — the "Band of the Year 2007" by Levis, "Band of the year 2009″ by Headbangers India, "Emerging Band of the year 2010" by the Jack Daniels International Rock Awards and "Second Best Band in India 2014" by Pepsi MTV Indies and "Best Guitarist and Best Drummer" at the Rolling Stones Metal Awards 2016.
Their first offering Provenance in 2009 was a commercial and critical success. This record made its way into various top ten lists for 2009-10 and pushed the boundaries of metal music in Asia. Off the back of this release, the band performed alongside several legendary artists such as METALLICA (Rock N India 2011), SLAYER (Rock N India 2012), TESTAMENT, PERIPHERY, ENSLAVED, AMON AMARTH, CRADLE OF FILTH, BEHEMOTH, to name a few.
In 2013, INNER SANCTUM toured through Europe in support of the "Wake of Destruction Tour" with special appearances at Metal Fest, Poland and 8 cities in Germany. Soon after, INNER SANTUM co-headlined some of the biggest music festivals in India such as NH7 Weekender, Bangalore, Kingfisher October Fest, GoMad Festival and the like.
INNER SANCTUM has consistently reinvented the wheel and are one of the few metal bands in India which was has achieved consistent mainstream and underground recognition and success.
The 2015 album Legions Awake was hailed as a metal masterpiece and an artistic tour-de-force from a band with a formidable and unique purpose. The album featured guest appearances by Christopher Amott (ARMAGEDDON, ex-ARCH ENEMY), Daniel Mongrain (VOIVOD, MARTYR, Ex-GORGUTS, ex-CRYPTOPSY, CAPHARNAUM) and James Murphy (ex- DEATH, ex-TESTAMENT, ex-OBITUARY, ex-LAZARUS A.D.).
Band comments on new single: "This year we are coming back strong with a single called 'Divided by Hate.' We are from a country where the socio-political environment is highly volatile. As a band, we have strong opinions against governments across the world who have subjected their citizens to various forms of divisive politics. 
"'Divided by Hate' is a cry to express the boiling wrath of the faction of society that believe their country has been stripped of its values, its inclusiveness, and its culture of embracing diversity.