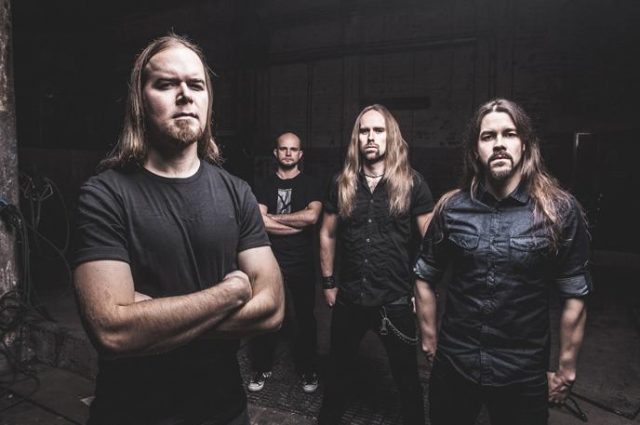 It's time for another band announcement for the Metal On The Hill festival:
Let INSOMNIUM capture your imagination and welcome Finland's melodic metal conjurers to the festival bill with exclusive Austrian show in 2017!
Over the last decade INSOMNIUM has slowly but surely made itself a household name among the melodic deathsters. Formed in 1997 in eastern Finland, these stern men have since redefined the boundaries of a whole genre. INSOMNIUM are well known for creating different atmospheres and emotions with overwhelming, gut-wrenching and masterfully crafted and unique music. On stage this four piece produce a unique atmosphere through infecting, rabid singalongs, clapping and chanting under the conduction of main man Niilo Sevänen.
Save the dates: On August 11th and 12th 2017 international top acts will again make Schlossberg Graz erupt! Headliners BLIND GUARDIAN and PARADISE LOST will find their way to Graz for a very special and exclusive Austrian show in 2017! Irish Pagan Scottish Pirate Metal PRIMORDIAL, Scottish outfit ALESTORM, Pagan giants ARKONA and Brazil`s tribal female thrash power trio NERVOSA will be on the bill performing exclusive Austrian shows as well. ROTTING CHRIST will bring the black cult to the hill with a very special old school set and popular Symphonic Metal acts SERENITY and VISIONS OF ATLANTIS will round out the bill together with EBONY ARCHWAYS and PAIN IS, both local metal band hailing from the Metal On The Hill hometown Graz.
The first official festival trailer has already been unveiled and can be seen below.
VIP tickets are already sold out! Get your tickets for METAL ON THE HILL 2017 here: www.metal-on-the-hill.com, www.ticketzentrum.at and www.oeticket.com.