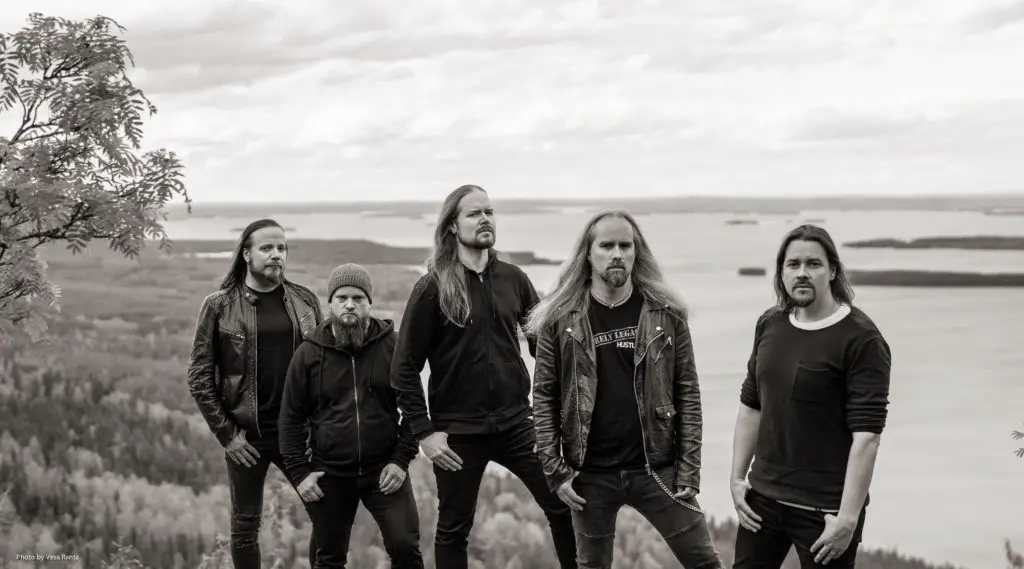 With the second single Finnish melodic death metal masters INSOMNIUM are releasing the title track of their new masterpiece Heart Like A Grave, out October 4th, 2019. Watch the stunning video, filmed in the beautiful Finnish landscape of Koli national park, below.
The video was shot again by Vesa Ranta and Aapo Lahtela at Kaira Films, who filmed two videos in the same session with the band in the beginning of summer.
INSOMNIUM comment: "Heart Like a Grave is the title track of our 8th album, woven of sorrow and longing. It is looking back towards the golden days of youth, when things seemed brighter, and there was still hope of better days. A theme so predominant in the Finnish lyrics throughout the ages.
"The music video was shot at the epic locations of Koli national park near our hometown Joensuu with directors Vesa Ranta and Aapo Lahtela and Kaira Films team. It continues the same story that began in Valediction video, so these two are bound together."
Heart Like A Grave track listing:
Wail of the North
Valediction
Neverlast
Pale Morning Star
And Bells They Toll
The Offering
Mute Is My Sorrow
Twilight Trails
Heart Like a Grave
Karelia