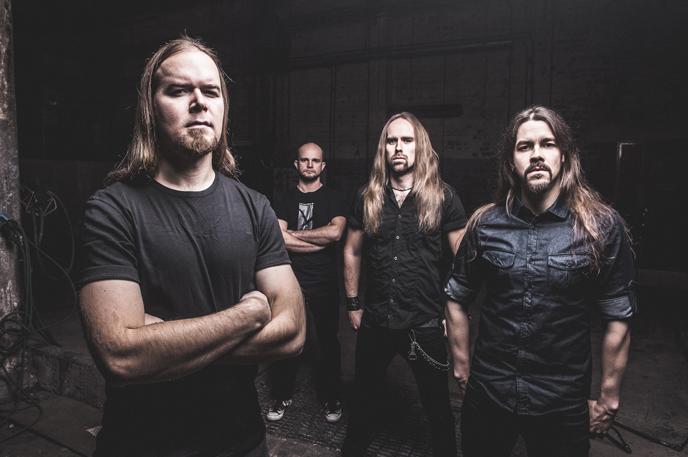 The epic concept album "Winter's Gate", comprised of one 40-minute song by the Finnish melodeath outfit INSOMNIUM, released on September 23rd, has entered the Finnish album charts at #1! They also charted at #19 in Germany and these are the results for the US:
#147 on the Billboard 200
#122 on top 200 Albums chart
#13 Hard Music Chart
#40 Rock Chart
#82 Digital Album Chart
#133 Physical Album Chart
Written by vocalist & bassist Niilo Sevänen, Winter's Gate (Talven portti in Finnish) recounts the compelling journey of a group of Vikings who set out to find a fabled island west of Ireland, despite the treacherous winter drawing near. The full story is also available along with the album as a book with translations in English, Finnish and German. Winter's Gate was illustrated by the artist Teemu Tähkänen.
Mixed by none other than the magnificent Dan Swanö at Unisound AB studio in Sweden, musically, Winter's Gate immerses deeply into stirring abysses of melancholy while simultaneously introducing daring new elements to widen the sonic spectrum. INSOMNIUM has always had their own unique way of making melodic death metal but now they are venturing deep into the realms of doom, progressive and black metal. All the varying elements are woven together into one captivating opus that follows the dramatic arc of the story. It's a rich album full of different atmospheres and emotions; full of overwhelming, gut-wrenching and masterfully crafted music.