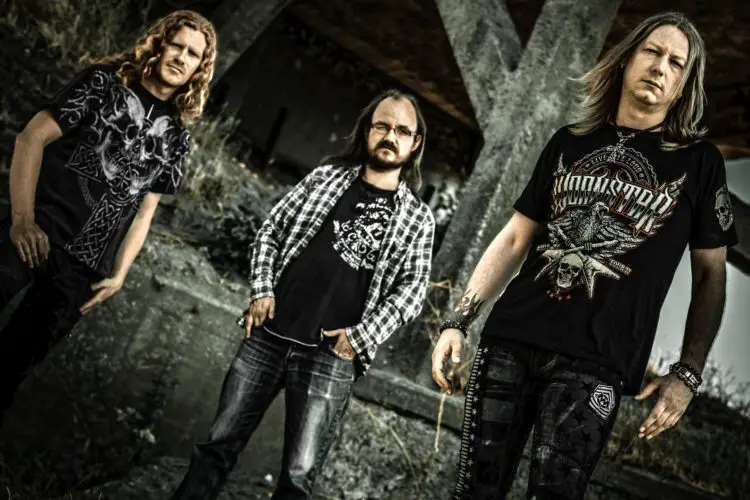 How do you topple great Power Metal albums like "Voyage of the Damned" and "Among the Dead"? Well, the answer from Denmark's IRON FIRE is supposed to keep the focus on songwriting straight, keep the approach real and speak straight from the beating metal heart. Their ninth full-length "Beyond the Void" is, therefore, nothing but an honest in-your-face Metal album, filled with blistering Power Metal songs that melt traditional melodic Heavy Metal with hard-hitting Thrash. This melting pot of Heavy Metal madness was mixed and mastered by legendary producer Tue Madsen (The Haunted, Dark Tranquillity, Madball etc.).
This is an album spanning from Testament to Judas Priest to Helloween and beyond. Fans of good songwriting should give this new creation a spin!
Denmarks best selling power metal band Iron Fire are still alive and kickin'! In the year 2000, when a new millennium was entered, their "Thunderstorm" debut struck the world, and is today considered a Danish power metal cult classic. Today the band still breathes as vibrant as ever, and although there's been various line-up changes, founding member Martin Steene and his sidekick Kirk Backarach pushes the boundries of the band. In addition to Steene and Kirk another founding member joined the battlefield, as original drummer Gunnar Olsen rejoined the band in 2015, after 15 years of absence. Iron Fire is therefore now a three piece band that still clings on to melodic old school power metal as it was meant to be played. The music however is never still and is devolved over time.
LINE-UP
Martin Steene – Vocals & Bass
Kirk Backarach – Guitar
Gunnar Olsen – Drums
Read our review here.