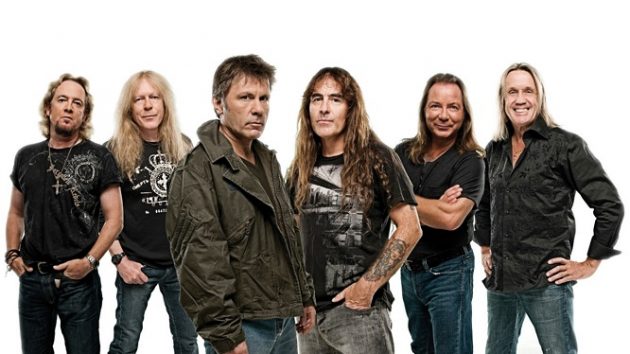 As reported last May, IRON MAIDEN were forced to remove their 1982 tune "Hallowed Be Thy Name" from live setlist as they were sued by manager Barry McKay for plagiarizing a BECKETT song called "Life's a Shadow."
According to a new report from Ham & High, the suit was settled out of court, with Maiden paying around £550,000 (approximately $765,000). It's worth noting that McKay stated that Steve Harris and Dave Murray were ordered to pay £900,000 (approximately $1.25 million).
"Life's Shadow" was a collaborative effort between Brian Quinn and Robert Barton, who recorded the song for Beckett's 1974's self-titled album. At the time, Beckett was managed by Rod Smallwood, who went on to become the manager of Iron Maiden.
Additionally, Steve Harris admitted he saw Beckett live in 1973 and cited the band's debut as one of his favorite records back in the '70s.