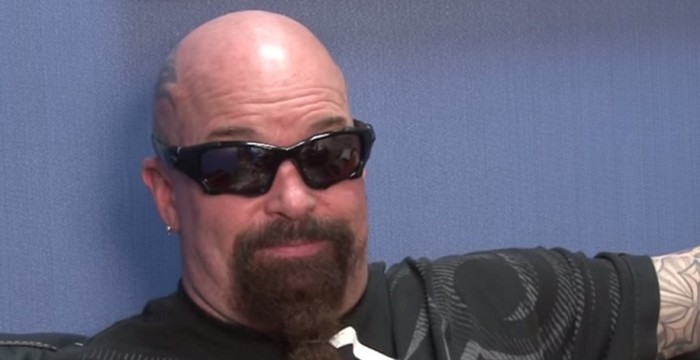 RVAMag recently conducted an interview with SLAYER axeman Kerry King. In an interview, Kerry addressed the central crisis in hard rock and heavy metal right now, which involves nostalgia and the problem of how a veteran band like SLAYER grows old gracefully in an art form that is about doing absolutely nothing gracefully.
"We definitely thought about not releasing new music anymore," King stated. "Maybe even doing what DOWN did and just release four songs before every tour, but really, until the time comes that albums are obsolete, you better believe Slayer's going to be making records."
Considering his reaction, it seems unlikely King ever truly considered the idea of SLAYER resting on its laurels like other bands, even if he admits that the band already is to some degree. "We're living on our history for sure," he admitted, "but so is everyone else, yet we're the ones trying to push ourselves forward. I would say [IRON] MAIDEN and METALLICA, no offense, are living on past success. METALLICA has toured forever on The Black Record which a lot of people don't like. I actually like it. It's heavy as can be. Is it Master Of Puppets? Course not, but it's a great record. IRON MAIDEN for me is living off their first three records. Have they made good songs since then? Yeah, but they haven't made great records. I like to think we're still making great records and as much as people come out wanting to hear 'Reign In Blood' and 'Angel Of Death', they also want to hear 'Disciple' or even 'Implode.'"
Entire interview can be read at this location.