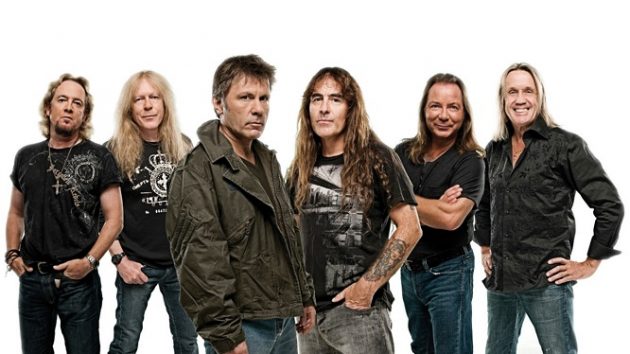 Just three months after settling the "Hallowed Be Thy Name" lawsuit out of court and paying around $765,000 for stark similarities between the song's lyrics and BECKETT's "Life's a Shadow," IRON MAIDEN is facing yet another lawsuit.
According to The Sun, British heavy metal legends are being sued by their former singer Dennis Willcock for allegedly stealing the lyrics to some of their classic early songs.
Willcock claims to have written the words to the tracks "Prowler", "Charlotte The Harlot", "Phantom Of The Opera", "Iron Maiden" and "Prodigal Son", which were recorded and released by MAIDEN on their first two albums, 1980's self-titled effort and 1981's "Killers".
According to the lawsuit, "Prowler" "was inspired by a friend of Mr. Willcock and was performed by Mr. Willcock wearing a rubber mask"; "Charlotte The Harlot" "was inspired by a colleague of Mr. Willcock"; and "Phantom Of The Opera" "was based on the novel by Gaston Le Roux".
The lawsuit adds that IRON MAIDEN performed a song called "Iron Maiden" "at the time when Mr. Willcock joined the band. In substitution for the then-existing lyrics, Mr. Willcock wrote new lyrics to fit in with a theatrical stunt involving a sword and fake blood." Willcock also claims that he co-wrote — with IRON MAIDEN bassist Steve Harris — the lyrics to a song called "Prodigal Son" "in or about 1978."