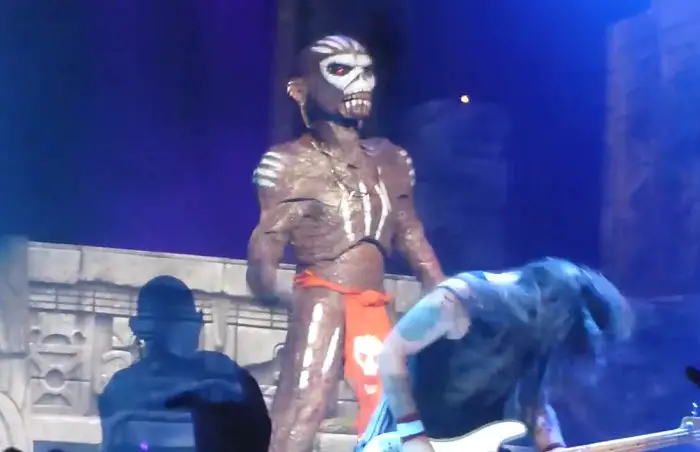 Below you can watch fan filmed footage of IRON MAIDEN's show at the BB&T Center in suburban Fort Lauderdale, which is the first show of their "The Book Of Souls World Tour".
The setlist was as follows:
01. If Eternity Should Fail
02. Speed Of Light
03. Children Of The Damned
04. Tears Of A Clown
05. The Red And The Black
06. The Trooper
07. Powerslave
08. Death Or Glory
09. The Book Of Souls
10. Hallowed Be Thy Name
11. Fear Of The Dark
12. Iron Maiden
13. The Number Of The Beast
14. Blood Brothers
15. Wasted Years
IRON MAIDEN's sixteenth studio album, "The Book of Souls", It is the band's first studio double album, and therefore also their longest to date, with a total length of 92 minutes. The album's launch and its supporting tour were delayed to allow vocalist Bruce Dickinson time to recover from treatment which he received in early 2015 to remove a cancerous tumour.