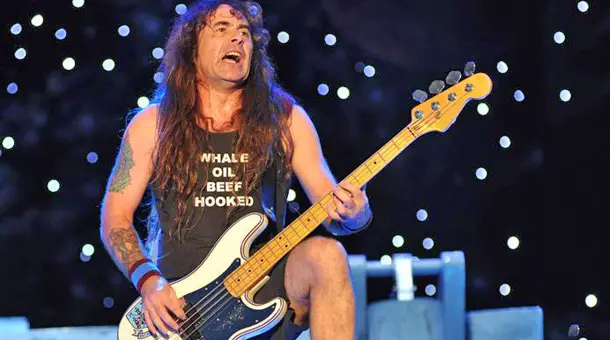 IRON MAIDEN bassist Steve Harris has told Metal Hammer magazine that he is confident the band will eventually get around to putting together the follow-up to "The Book Of Souls"album, which arrived in 2015.
"We've got this [touring] cycle going on," Harris said. "I'm pretty damn sure we will do another album, and then all well and good, we'll go out on tour to back that up. How long that will go on for, I don't know. We've been talking about this kind of thing for the last 20 years, but as time goes on, it becomes more of a reality that one day we may not be able to tour any more. But I don't want to think about that. You've got to enjoy the moment."
When asked if he sees a future for metal on the big stage, he says: "It's not easy these days, especially for new bands. It's harder than ever to make a crust out of this. It's different for us, because we've taken a long, long time to build up to this kind of level, but some bands will never even get to this level, or any level. They don't get out of the pubs."
Asked what bands have to do to be promoted out of the pub scene, Harris replies: "People have just got to push the boundaries and try and edge it up. I mean, we've never had songs that lend themselves to radio play. We've worked really hard for where we are."
IRON MAIDEN's sixteenth studio album, "The Book of Souls", was released on 4 September 2015. It is the band's first studio double album, and therefore also their longest to date, with a total length of 92 minutes. The album's launch and its supporting tour were delayed to allow vocalist Bruce Dickinson time to recover from treatment which he received in early 2015 to remove a cancerous tumor.