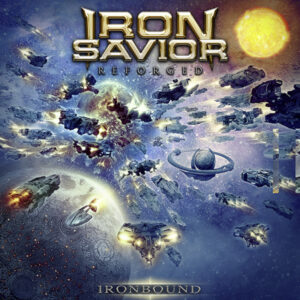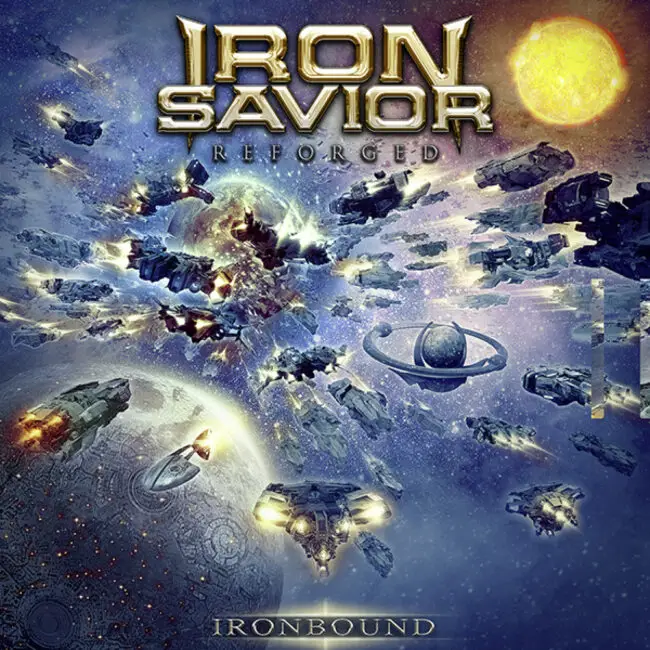 Unfortunately we didn't have the honor to review "Reforged Ironbound Vol. 1" released in 2017 as a re-record of some highlight tracks of the Noise Records years. By the way, the official album tittle is "Reforged – Riding on Fire." Officially, Iron Savior couldn't reissue them for legal reasons we all kind of know: those little letters in the contracts that many bands don't read or just ignore them for many reasons. Well, they're there for that reason. For the record, we had the opportunity of reviewing 2019's "Kill or Be Killed" and 2020's "Skycrest" both released via AFM Records. I have mixed emotions about these re-recorded albums. First of all, it's a pity that a band can't be the owner of their own music. Those are things I really can't understand. That said, I think to re-record an album depending on how old it is it's no big deal at all. Many times don't have the same line-up and the songs won't sound as the orginal which I guess is always the intent. Other very important thing: the production. If the album is from the 1980s or earlier the kind of production was very different and the album won't have the same sonancy. But, however, nonethless, I think it's a great opportunity for the newbies of the band to get to know their whole work.
Ok, so let me begin by the track that introduced me to Iron Savior which is "Deadly Sleep" which was part of that famous cassete I'm always talking about. Well, the more I want to say that they are the same I can't because they aren't. Ok, it would be impossible for them to be as I explained before. Having second thoughts, I think this kind of re-record makes old fans miss the old aura of the song because many as I have the original song in their minds. But whatever. Above all things these kind of albums are for the new fans, not for the old sack of potatoes as I am. With that in mind, everything in the album starts to make sense. It's possible to the fan to get to know how and why Iron Savior have got to manage to be where they are. Iron Savior were one of the 1990s bands that kind of redefined Power Metal taking it to another level of power and heavyness. To some extent, they kind of redefined the 1980s Speed Metal as well. I'll elaborate. From where I'm standing they are Speed Metal with better production. Here they have the same simple but effective guitar riffs, faster drumming and the economic bass lines. That's only my opinon.
"Reforged Ironbound Vol. 2" is not only for diehard Iron Savior's fans. It's an album that all metallers in this sad and lonely and pathetic little world should give it a chance.
"Reforged Ironbound Vol. 2" Iron Savior will ber released on August 26 via AFM Records.
Track Listing:
Children of the Wasteland
Protect the Law
Starborn
Deadly Sleep
Forces of Rage
Brothers (of the Past)
The Battle
Unchained
Seek and Destroy
Solar Wings
Made of Metal
Predators
Firing the Guns
Back into the Light
Ironbound
Paradise
Thunderbird
Tyranny of Steel
Riding Free
Starchaser
Living on a Fault Line
Crazy
Sweet Dreams
Watch "Solar Wings" official music video here: